Scaling Employee Content for Enterprise and Global Teams
In the space of 60 seconds, a huge amount happens online.
Thousands of blog posts are uploaded, millions of Facebook posts are shared, and endless hours of YouTube videos are published.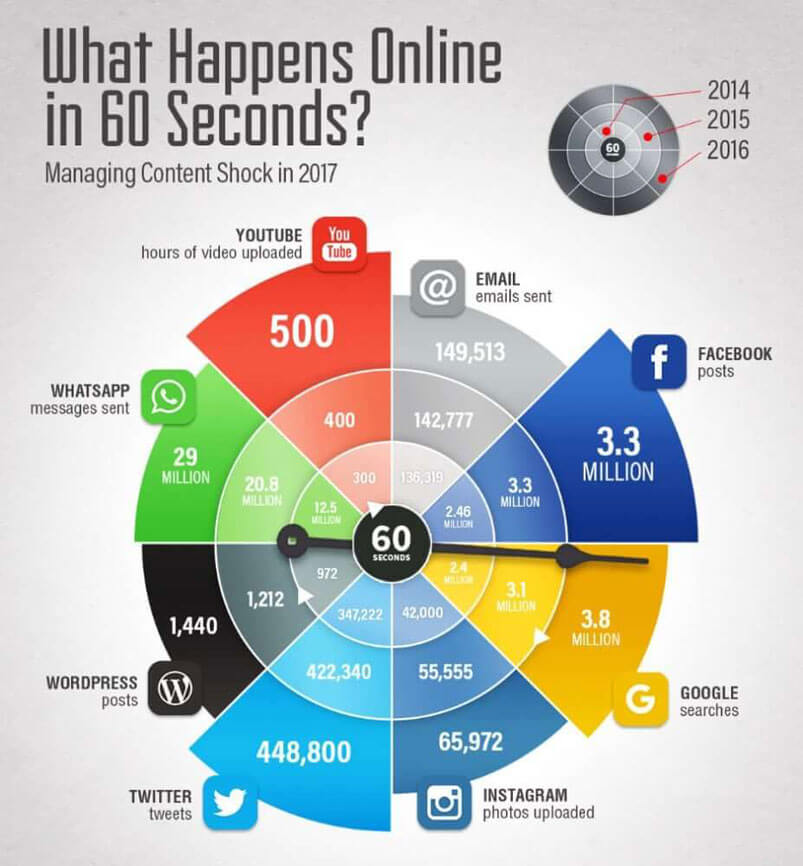 More companies than ever are producing digital content on a daily basis, and they're producing more and more of it.
In the past, creating content might have simply meant producing a print ad and sharing it with several magazines.
Today, things are different.
Companies have to consider and create content for their social media channels, blogs, and everything in between, but many don't have the additional budget to create this extra content.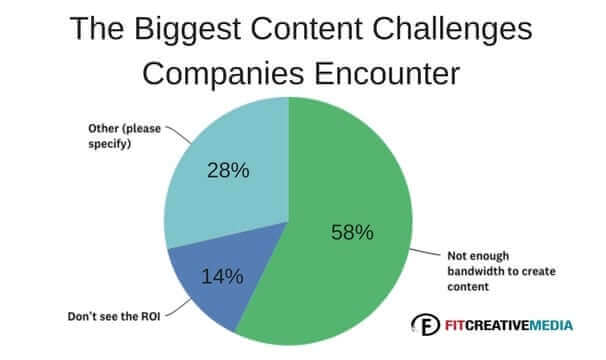 So how are they managing to generate thousands of posts and millions of social media updates?
It's because brands are tapping into their employees who are increasingly becoming broadcasters in their own right.
Think about it this way:
Almost everyone has at least one social media channel - if not more - which gives them a platform to share their stories and experiences to a potentially huge audience.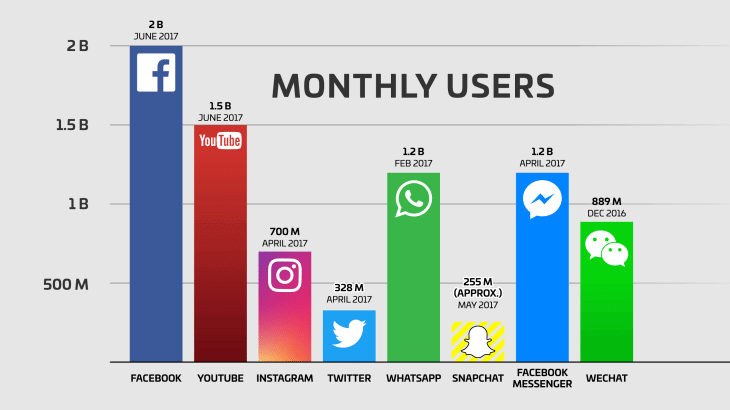 Every single person is a mini-magazine.
But there's another issue that crops up when it comes to creating content, especially for larger companies and enterprises, and that's scaling content efforts.
For smaller businesses, creating content around a few key products is totally doable, but when it comes to enterprises that need to produce content for many different departments or in numerous different languages, scaling then becomes an issue.
Which is where the power of people (especially the people closest to a business) come into play.
But add to that the need to manage the creation of so much content while keeping it on-brand, and you have yourself a pretty major headache.
By encouraging collaborators to help build out your content plan, you're essentially building a brand "newsroom", where everyone is their own independent broadcaster speaking on behalf of a bigger brand.
Let's take a quick look at the five content contributor personas:
Marketing team - these are the people that are at the forefront of content creation. It's their job to put stuff out there.
Employees - these people know your business best and have access to potential content fodder every single day.
Freelancers, like ghostwriters and professional copywriters - these are people paid especially to create content for a business.
Brand advocates and customers - these are a businesses' biggest fans and are willing to share content to friends and family on social media.
Experts - these are people at the top of their industry that are often compensated in exchange for branded content.
For the purpose of this post, we're going to focus on employee content, because it's the content that's most readily available to enterprises and larger businesses.
Why You Should Make the Most of Employee Content
Here's a quick stat for you: the click through rate (CTR) on a piece of content is 2x higher when shared by an employee than when it's shared by the company itself.
Why?
Because employees are more trusted than brands by the average consumer. In fact, in The Official Guide to Employee Advocacy by LinkedIn, people are 3x more likely to trust company information that's been shared by an employee rather than a CEO.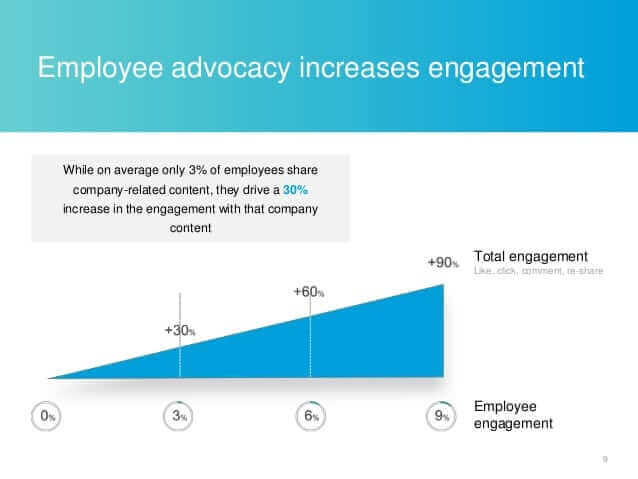 And employee-created content isn't just a success because it builds trust (although we'd all agree that's a huge selling point).
Think about network size.
The more eyeballs you get on your content the better, right?
According to the Employee Advocacy guide, employee networks are, on average, around 10x bigger than a company's following - not to mention that each individual network is made up of a diverse collection of people.
Now you know why scaling employee content can benefit your business, let's look at how you can do that.
How to Scale Employee Content as Your Team Grows
Let's face it, there are challenges when it comes to creating masses of content especially when you have an ever-growing team to contend with.
How do you get staff on board? How do you get employees to actually contribute? How can you bring everything together to create something cohesive and on-brand?
The questions are endless.
So, before you even think about bulldozing on ahead with employee-generated content, there are some steps you might want to consider.
Easy Steps to Scale Employee Content
1. Leverage Unlikely Team Members
The first instinct you'll have is to go straight to the marketing department and simply utilize the employees there.
By doing this, though, you be leave masses of content on the metaphorical table. Even though your marketing department are the people that are actively in it to promote your business, tapping into the expertise and experiences of other departments can make for a diverse and engaging content strategy.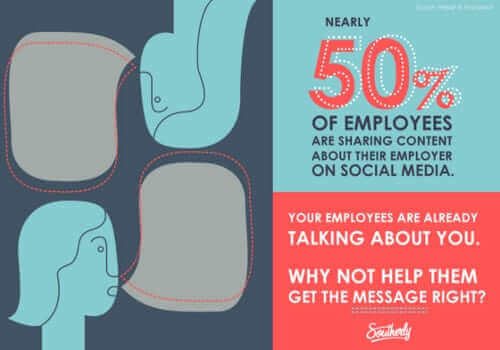 For example, maybe you have a department running a specific project over the next few months that can share the process live on social media. Or maybe you film a few videos of managers to share over a couple of months.
Content inspiration is all around, not just in the marketing department.
2. Capture the Company Culture
Once you've identified the different departments and employees that can create content, it's time to get them on board.
The best way to do this is to publicize your company culture and make sure everyone in your business knows about it.
When people feel like they're part of a community or part of something bigger (which is what company culture is all about), they actively want to participate in any way they can.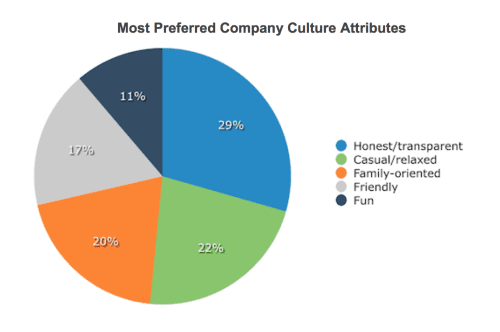 Without any employee content in the first place, you have nothing to scale - basically, this step is really important.
3. Make it Easy to Get Involved
Your employees are now eager to get involved, so don't make it difficult for them to share their stories and experiences!
The process should be really simple that anyone, whatever their position is in the company, can do it. This might include things like:
A designated platform where employees can log in and access content ideas and upload their own
A set of content guidelines that let employees know what kind of content they can share
An approval process so you can quickly accept, create, and share employee content
4. Create an Approval Workflow
With content coming in from all different departments, you'll need to put together an approval workflow to sift through it and make sure you're only publishing the good stuff.
Before you start it's worth thinking about whether you want to make this process a manual one or automate it. For the most part, automated processes are much easier to share and adhere to, plus they take away any excess time spent having to go through an manually approve everything.
Your approval workflow might look something like this:
Employee logs into submission portal and sees that they have permission to submit a content idea
The idea gets approved and they can go ahead and create the content
The content gets pushed to an assigned editor who approves it
The content then goes into the publish queue, where an assigned publisher can can confirm it adheres to the brand guidelines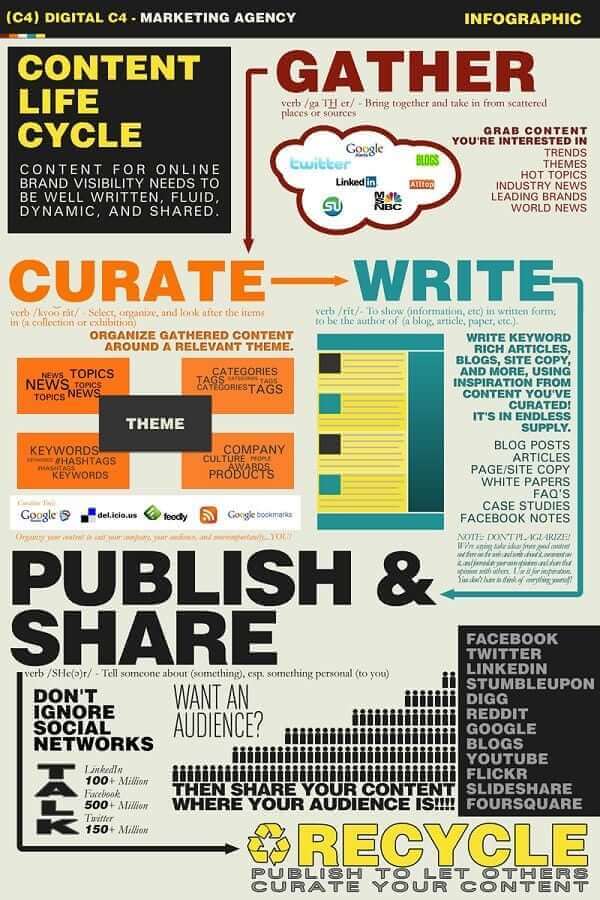 Having an approval workflow in place reduces any content bottlenecks you have, and will make sure you're consistently publishing content that's on-brand.
5. Repurpose What You've Got
Once you've gathered a collection of content, you can then start to work with what you've got. If everything is in one place, you can sift through the different topics and inspiration that has been uploaded and start to put together emerging themes.
You can also turn certain types of content into something else. For example, if you've got a collection of Tweets about the working day from various different departments, you can put together a blog post or a video highlighting some of those experiences.
But better yet, you can give different departments access to different kinds of content so they can start sharing their own stuff.
Whereas before you might have solely relied on your designated marketing department, you can now rely on your entire workforce to create, build, share, and promote content.
Brands that Scale Their Employee Content
1. Brandly's Ability to Streamline The Design Process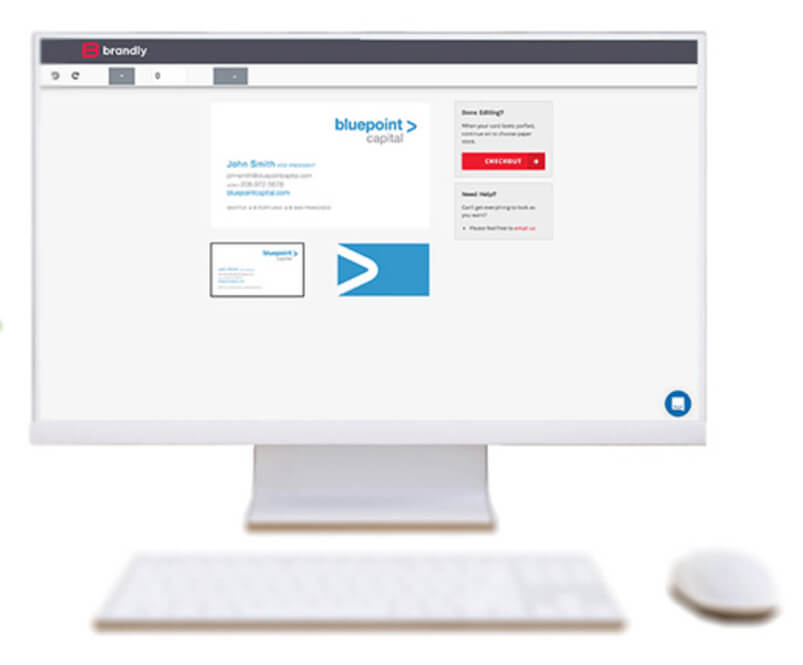 At Brandly, we focus on giving businesses a portal where their employees can upload and edit content from business cards to other company collateral.
Each company is given their own place where they can safely store and upload content which can then be accessed by various different staff members.
As well as integrating an approval process, this gives large enterprises a one-stop shop for bringing together any material designs that might be needed in different departments or for teams in different parts of the world.  
This focus on collaboration means teams that work with designers but want to scale their approach to creating employee content can easily do just that while staying on-brand without the extra expense of having to hire and pay a designer every time a new piece of employee content is created.
2. Dell Gets Employees to Share Their Favorite Content
Computer giant Dell has long used social media as an integral part of its marketing strategy, and was in fact one of the first major tech companies to deploy social media monitoring technology.
Today, they've expanded their social goals and have implemented a centralized program where employees can share their favorite pieces of content from around the web.
Employees are encouraged to share their own content as well as content that the Dell marketing team send their way. "One of the big tenets of our social media and community training is that we want people to post 80% about topics that are informative, helpful and relevant to our customers or are personally interesting to our employees," says Amy Heiss, head of the employee advocacy program at Dell. "Only 20% of the content they share should actually be about Dell."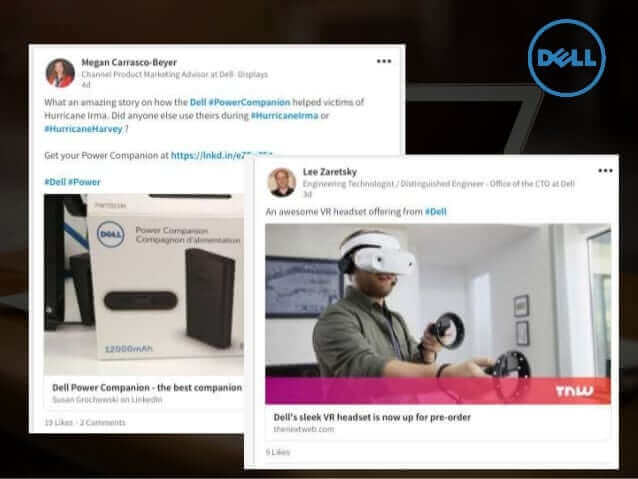 One way to ensure these percentages are reached is to provide a central place where all employees can log on and share good content they've come across.
An approvals team can then accept or deny that content and move it through to the publishing stage where employees are able to see what they can and can't put out there on social media.
Dell's employee advocacy program has seen staff members share hundreds of thousands of pieces of content which has driven tens of thousands of clicks back to Dell's website.
3. Zappos Shares Company Culture
eCommerce brand Zappos has also jumped on the employee content bandwagon and prides itself on being a brand that has a free, tightly-knit culture. Made up of "Zapponians", staff members are encouraged to Tweet about the day-to-day duties, whether it's part of a staff costume party or a corporate meeting.
Employees share this content with the #ZapposCulture hashtag, and Zappos bring it all together and re-publish the best stuff on their EyeZapp-Zappos' official Twitter page.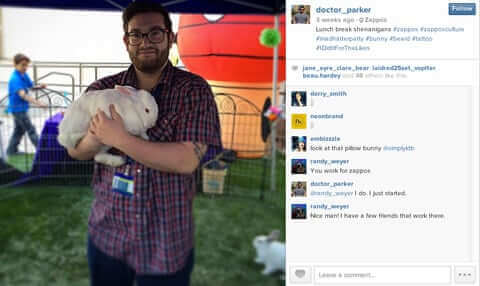 Gathering content from a specific hashtag is a great way for brands to capture everything in one place. There are plenty of tools that bring together all social media mentions of a hashtag, and marketing teams can then run that content through the approval process to make sure they're publishing stuff that's on-brand and high-quality.
To encourage employees to share their duties in the first place, Zappos has implemented a leaderboard that lists the employees who are performing best on social media.
Through their advocacy campaign, Zappos have attracted customers and potential employees.
Scaling Employee Content is Key for Global Teams
Employees are the closest people to your business, and by leaving their potential untapped, you're missing out on a whole host of potential content.
For smaller businesses, content creation and employee content design is fairly simple thanks to smaller departments and less staff members to worry about. But for enterprises and global corporations, finding an effective way to scale employee content is vital for saving time and excess costs.