Understanding The Relationship Between Brand Identity And Business Cards
Brand identity is an incredibly important part of your business. It's what separates you from your competitors and it allows you to create an identity for your company that incorporates your branding, messaging, and value.
Having a solid and memorable brand identity will help raise awareness for your brand and keep you front and center in your audience's minds. Actually, according to the Content Marketing Institute 89% of B2B marketers revealed that brand awareness is their most important goal. More awareness equals more leads and more customers. It's a no-brainer.
But where do your business cards fit into all this?
---
Content
---
Your business cards are the perfect place to incorporate the elements of your brand identity into a hand-held piece of marketing.
Think about it. You've poured blood, sweat, and tears into creating a beautiful, relevant identity for your brand. You know how it looks, sounds, and feels, so why wouldn't you include that in a portable piece of collateral like a business card?
Let's quickly go through the definition of brand identity.
What is Brand Identity?
A brand identity is a combination of all the elements you create (like your logo, tagline, colors, business card, and website) to communicate - both visually and non-visually - your brand to your audience.
A business card that includes your brand colors, logo, messaging, and information will help create a good first impression for prospects (something that's so important today due to the sheer amount of competition you're up against).
On top of this, your brand identity sets you apart from other similar businesses, but its main aim is to ensure that your brand is presented in a consistent way so that it's easily identifiable to prospects. When you have a concrete identity, you can use it to fuel your communication and marketing, and effectively engage with your customers.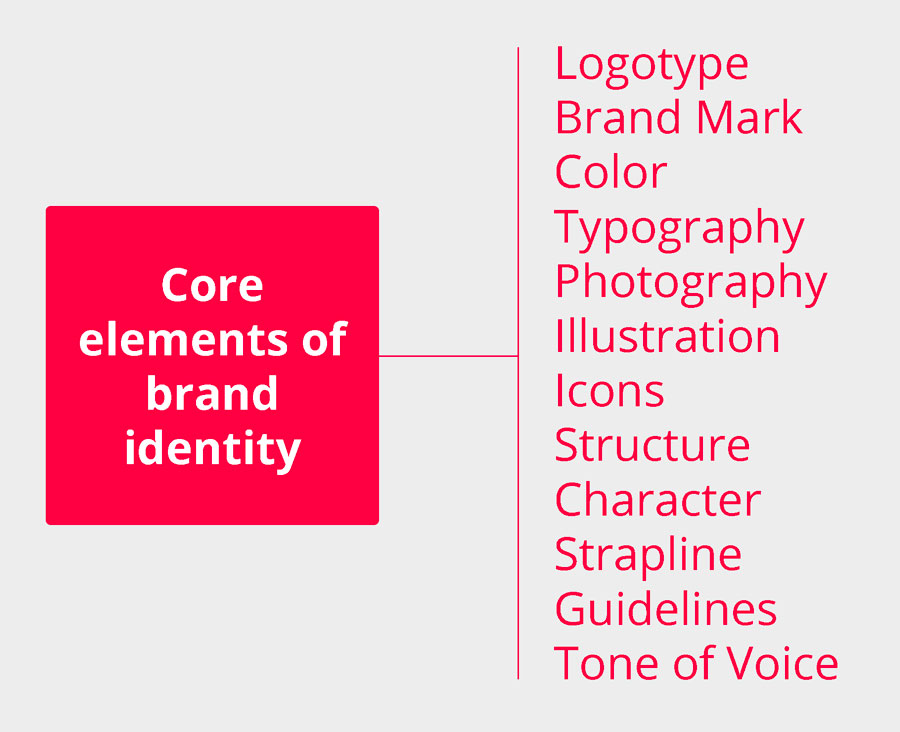 ---
Interested in learning what's the 3 B's are? Read our full article: What's The Difference Between Brand, Branding, and Brand Identity? An Insider's Guide.
4 Elements Of A Brand Identity You Should Incorporate Into Your Business Cards
1. Color
Your brand colors are a must-have on your business cards because they will help prospects recognize who you are.
When we think of McDonald's, we immediately think red and yellow, and we automatically associate brown and gold with UPS. This is the power of color. In fact, a study from the University of Loyola shows that color increases your brand recognition by 80%, making it an integral part of your brand identity.
It'd be weird if your business cards were red but your brand colors were blue and yellow. This would be confusing and inconsistent, leading customers to believe that you're not a viable business to invest in.
2. Logo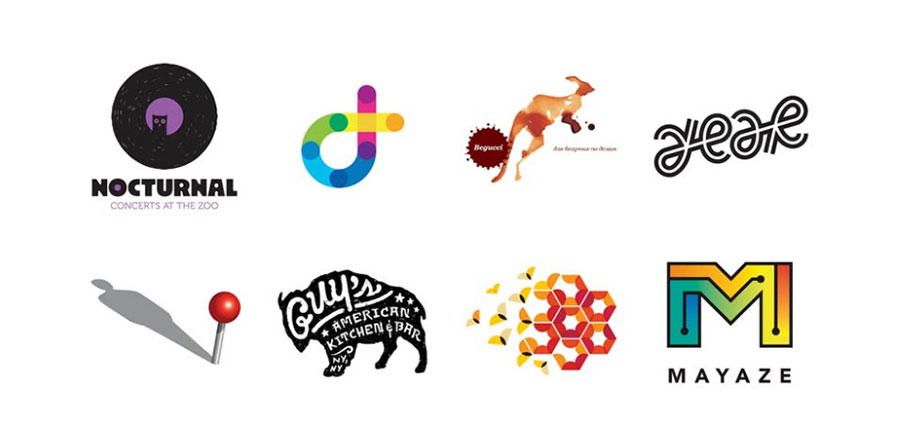 It goes without saying that your logo should be featured somewhere on your business cards.
Think about big brands like Nike and Starbucks that don't even have to spell out the name of their business. We see the Nike tick or the green mermaid and we instantly know what brand we're dealing with.
Having your logo somewhere on your card reinforces your brand identity while taking up as little space as possible - remember, you have very little real estate to play with on a business card.
In addition to that, if your logo is well designed, it becomes your business's iconic symbol that represents the values you stand for and inspires positive feelings amongst your customers.
3. Typography
Your typography is just as important as your brand colors. Again, when your customers see the fonts you use, you want them to recognize your brand.
Here, it's important to choose a font that reflects your identity.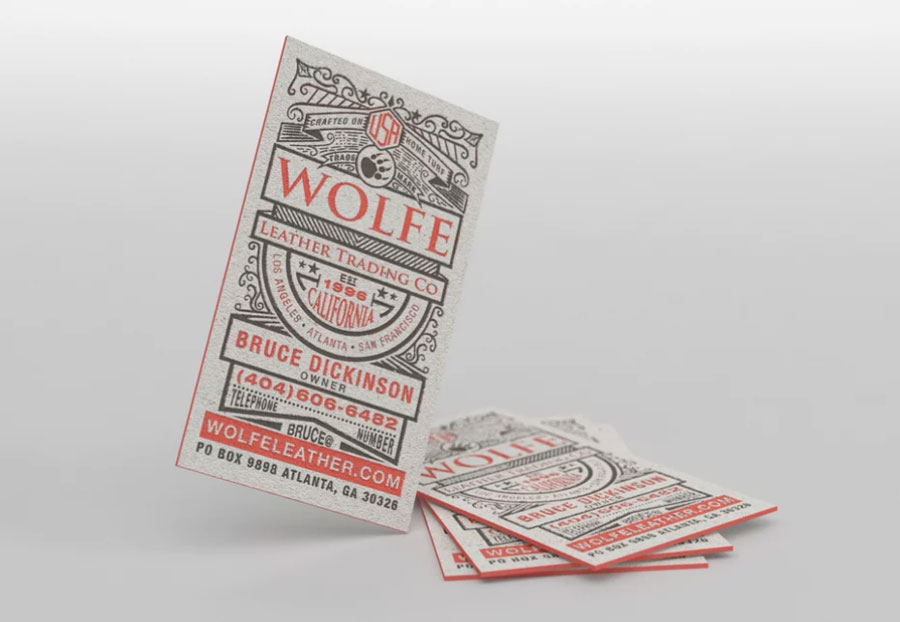 4. Tagline
Taglines, or Slogans- give customers that extra little bit of information about your brand that your logo doesn't.
Not only does it identify what your business actually does, but it also serves to separate you from your competitors.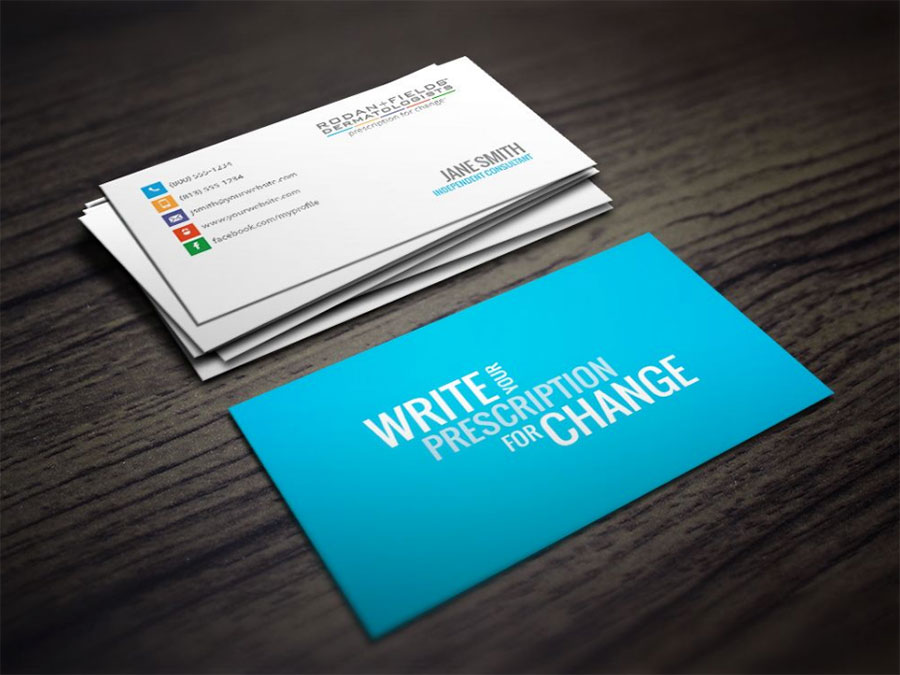 Strengthen Your Brand Identity
Building a strong brand identity for your business means being consistent in everything you do.
Studies show that a consistent presentation of your brand can lead to a 23% increase in your revenue. So, make sure you have consistent branding and messaging across your website, social media channels, and physical marketing collateral, including your business cards.
To keep your printed business cards consistent and order for your entire company in minutes, you might want to use a business card ordering portal like Brandly. Check us out!
---
Want more actionable tips to help take your branding, design, and marketing knowhow to the next level? Subscribe to our newsletter—delivered straight to your inbox once a month.