Vertical Business Cards: 20 Inspirational Designs
Contents
---
Creating a new business card layout involves making several design decisions, including font style, logo placement, and color. But what about the orientation of the business card itself? The standard business card is a fixed size and shape in a horizontal or vertical format.
And while both horizontal and vertical business card designs have their pros and cons, you may find that the latter allows for some unexpected design opportunities that can earn extra attention for your brand.
---
Free Business Card Starter Pack
Get a head start with your vertical business card design. This pack contains single and double-sided templates that are ready to personalize with your branding and information.
Download Brandly's Starter Pack >
---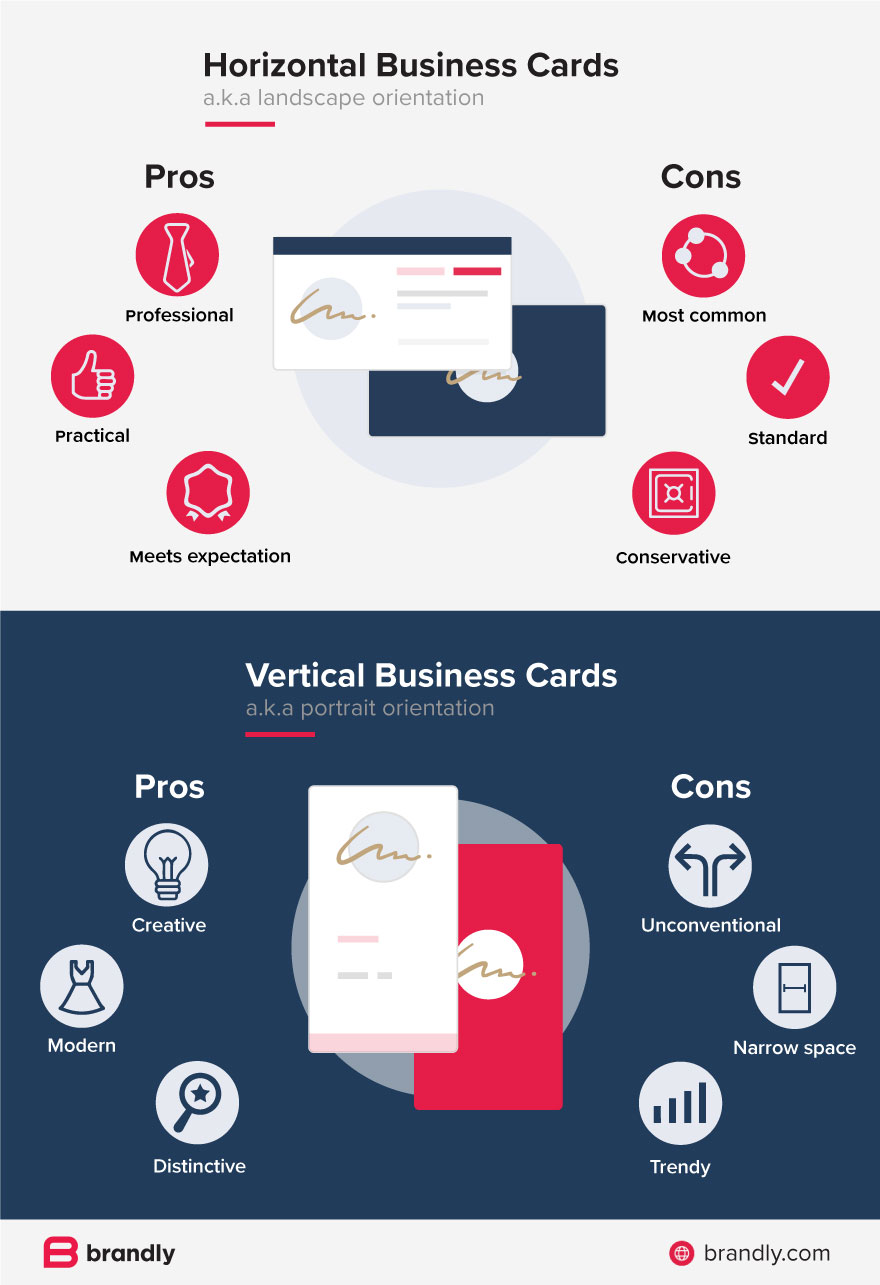 Pro: They are considered professional and practical. Horizontal business card designs are easily presented in a business card holder and fit in a wallet much like credit cards. They are used by all types of businesses, from financial institutions to food startups.
Con: Horizontal business card designs are the most commonly used, thus can convey a certain level of conservatism. Though they are always well received, going with the same standard layout as everyone else doesn't grab as much attention.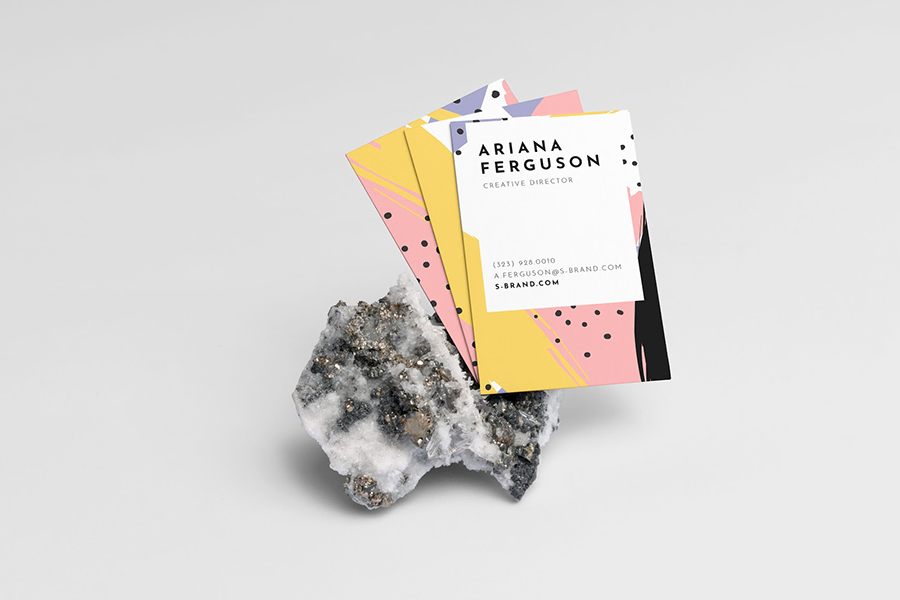 Pro: They are less conventional and more modern. You will probably see more young, trendy brands or creative individuals with a vertical business card design. If you're going for an eye-catching and unique design, then a vertical business card would be a great choice.
Con: Vertical business cards permit interesting design variations, but also have relatively more spatial constraints. Longer names, titles, or other information won't fit as well on a vertical design.
If you're still on the fence about whether or not a vertical business card design is right for you, take a look at these 20 inspirational designs.
Minimalist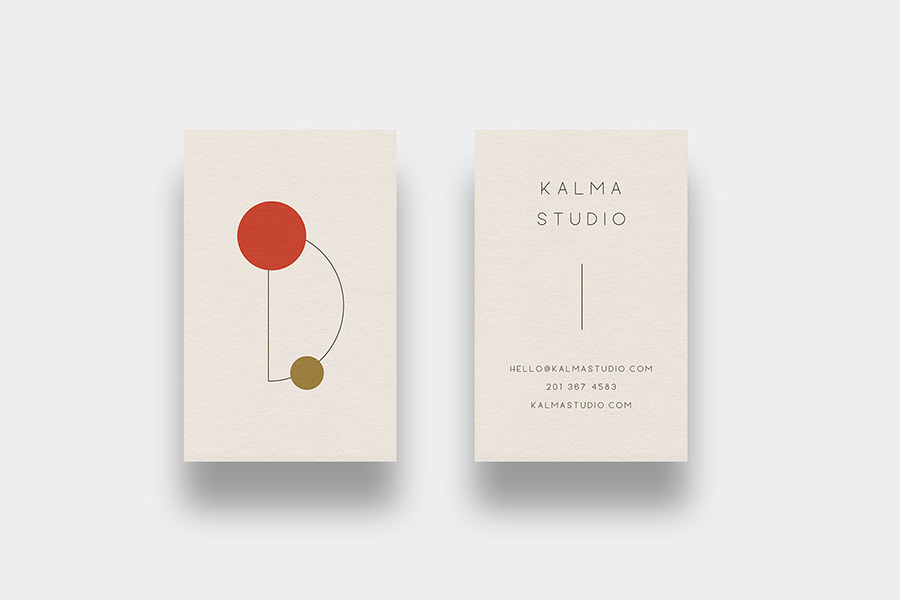 Designed by Veronika at DesignLookeStudio
Edgy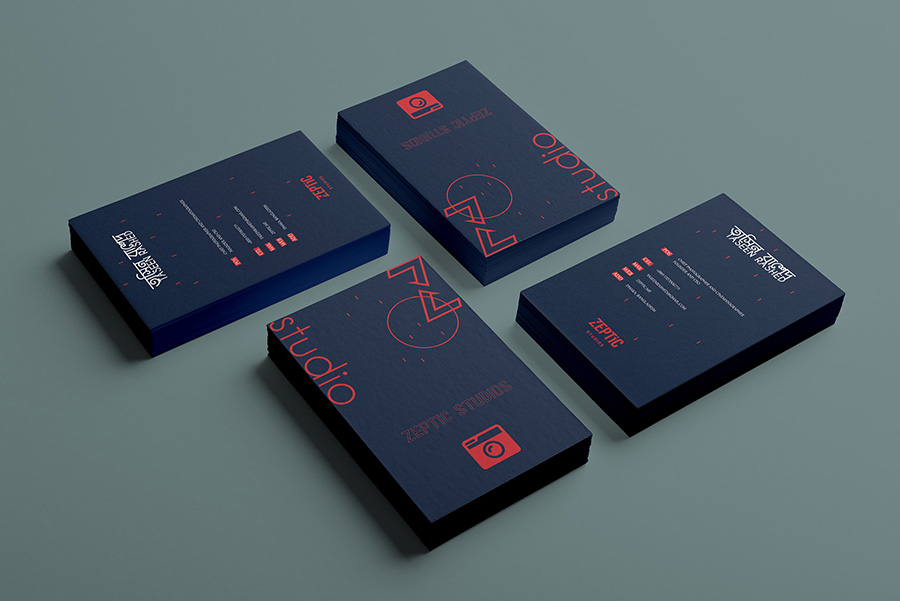 Designed by Taseen Rashed for Zeptic Studios
Bright and Colorful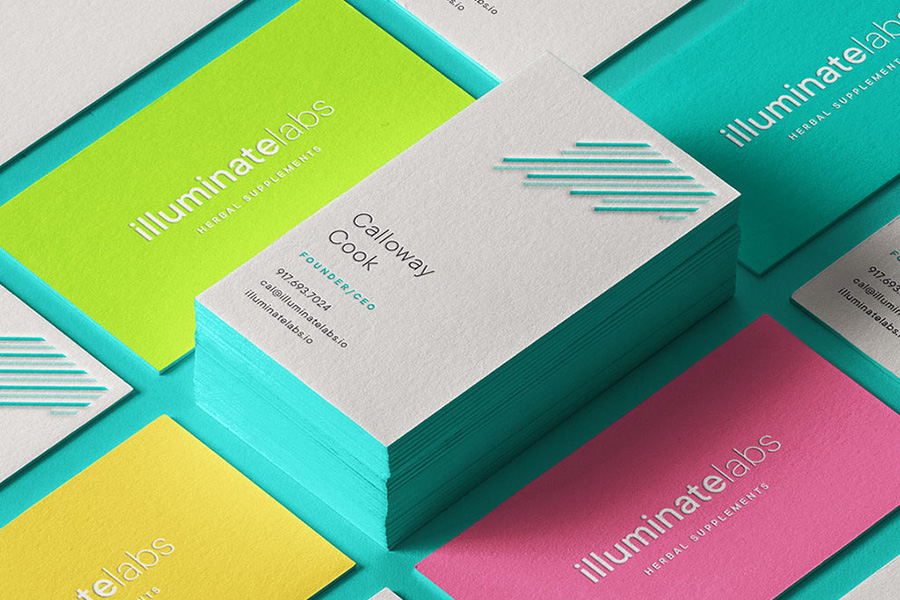 Designed by Macaroni Creative For Illuminate Labs
Creative and Bold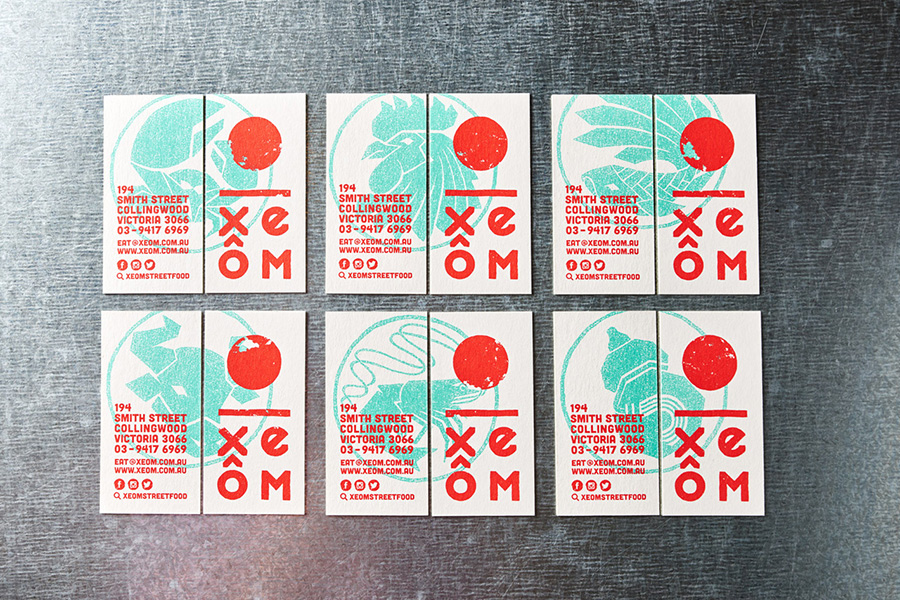 Designed by Vian Risanto and Kumiko Mitchishita at Hue Studio For Xeom
Mystical and Eclectic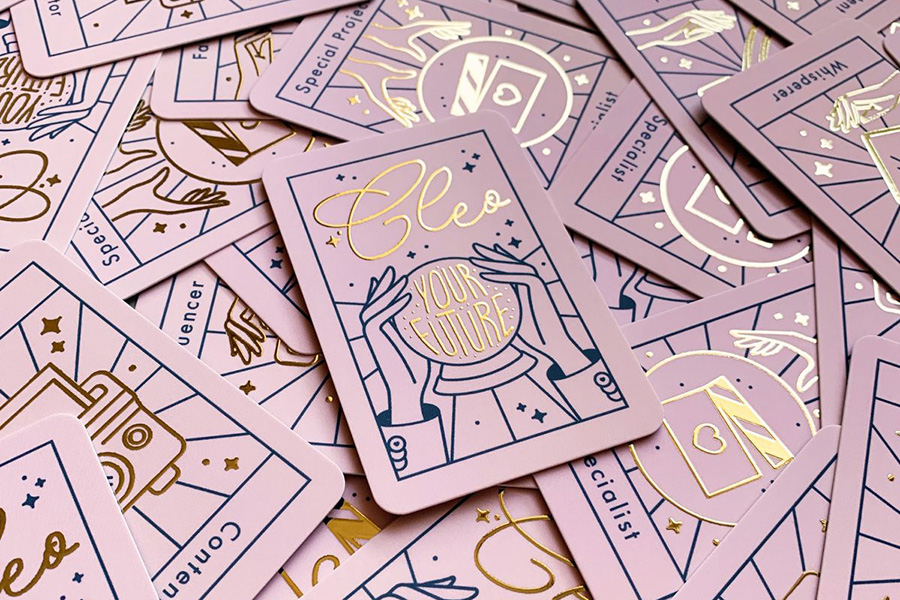 Designed by Lucy Jennings for Cleo
Playful
Designed by Imagine Branding Studio For Saulės Gojus
Classy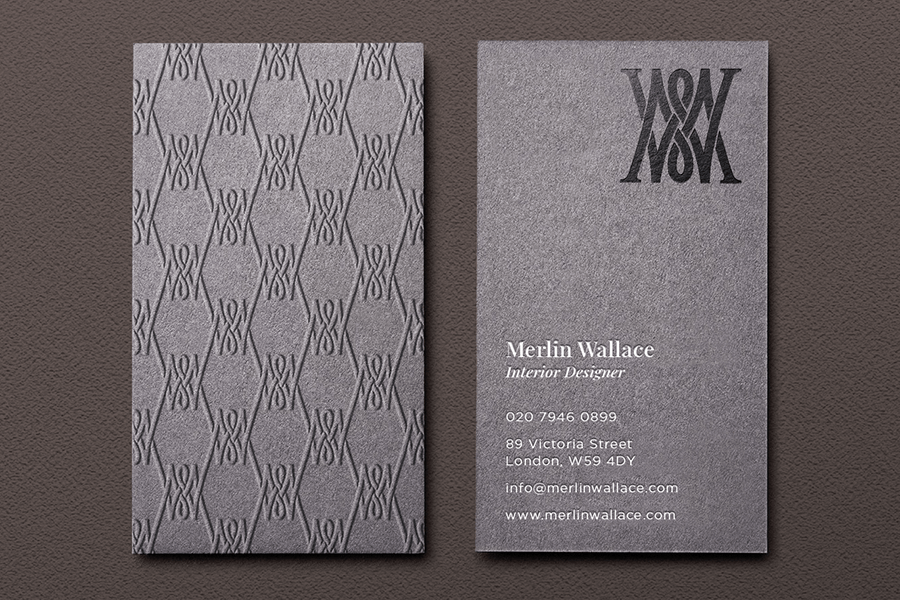 Designed by Mike Knapek For Merlin Wallace
Rounded Corners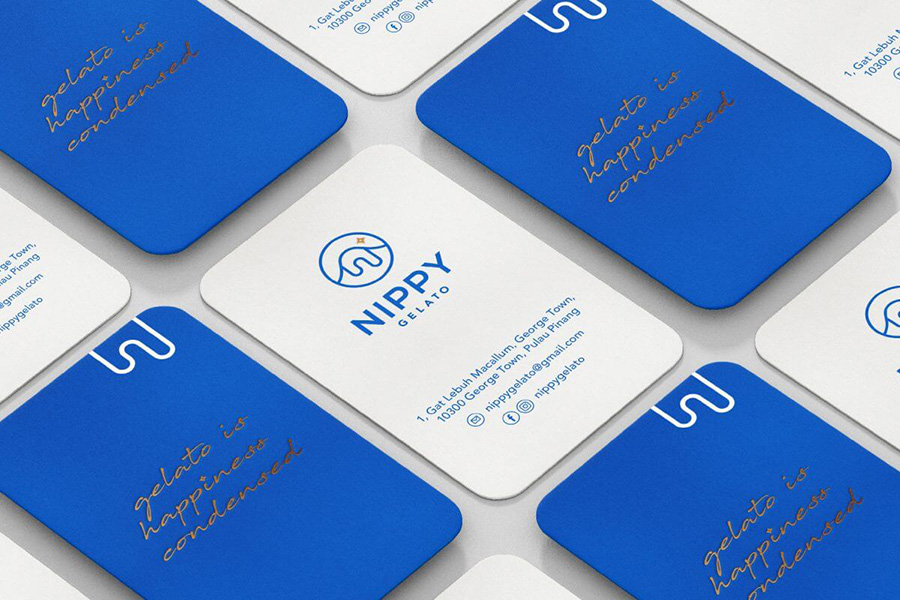 Designed by TE Perspective for Nippy Gelato
Monochromatic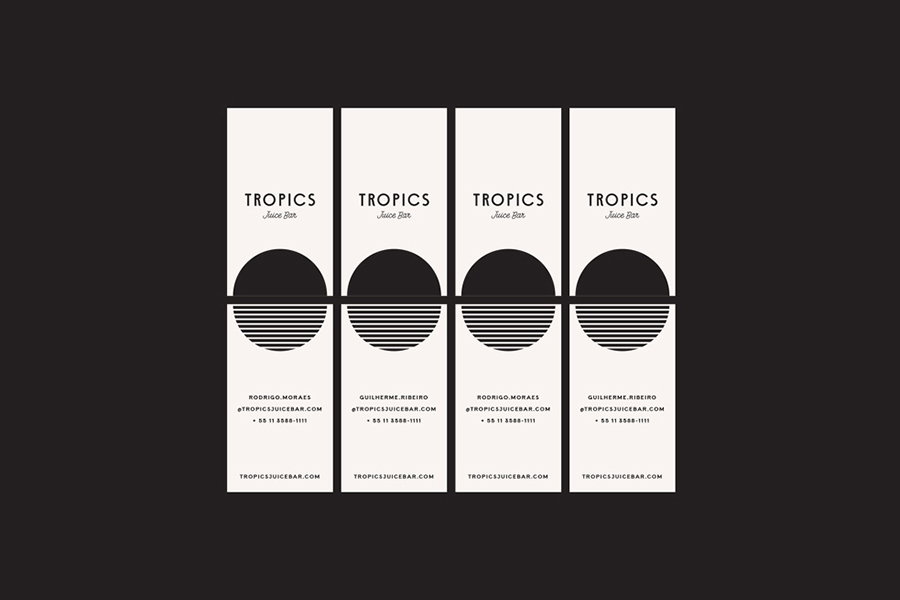 Designed by Pedro Paulino For Tropics Juice Bar
Simple and Confident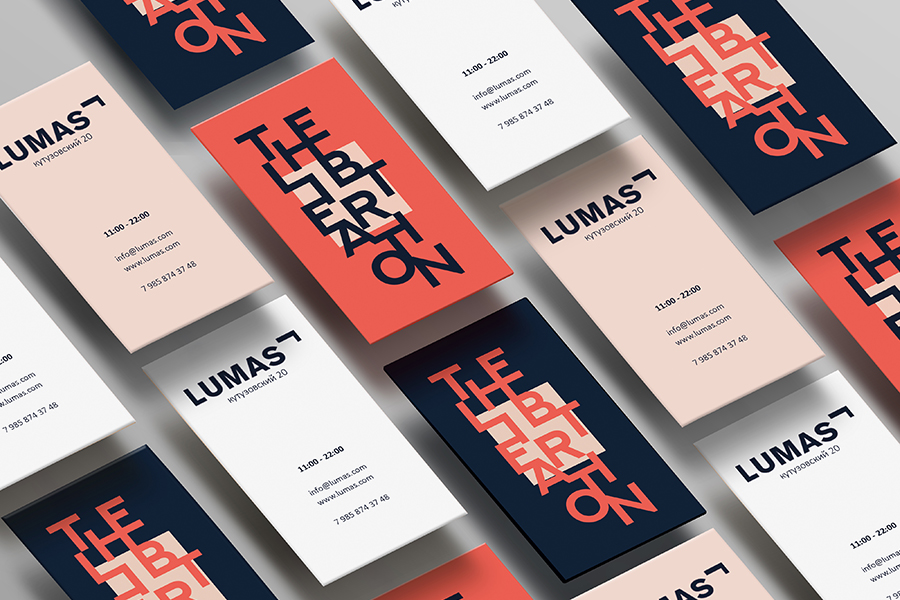 Designed by Kate Litvinova For Lumas
Vintage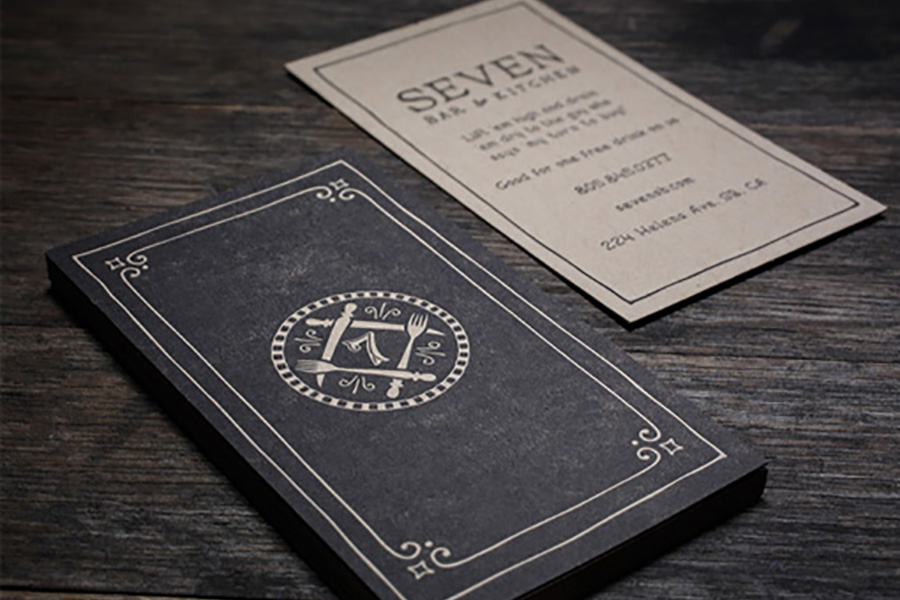 Design by SLTWTR Creative Agency For Seven Bar & Kitchen
Modern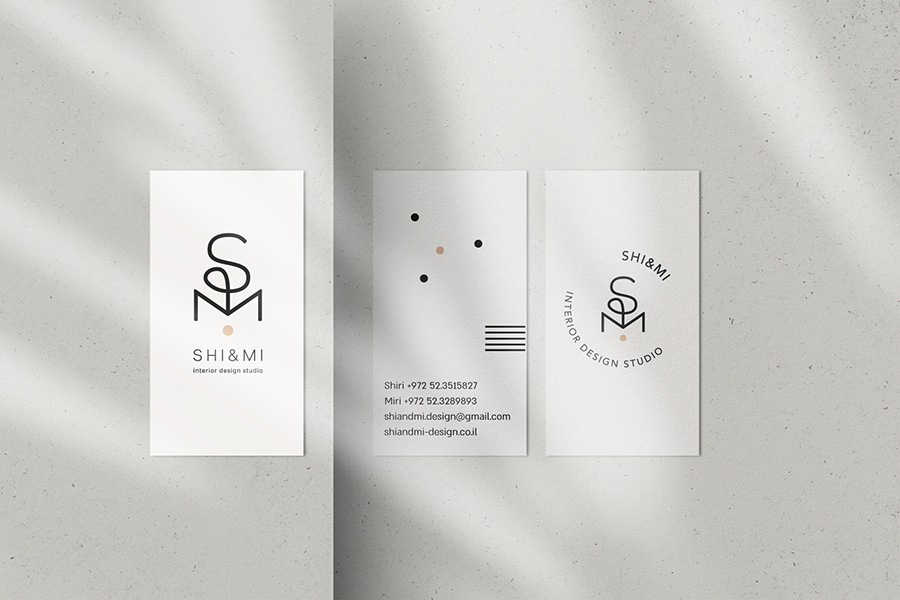 Designed by Efrat Elie at Petek Design for Shi and Mi
Illustrated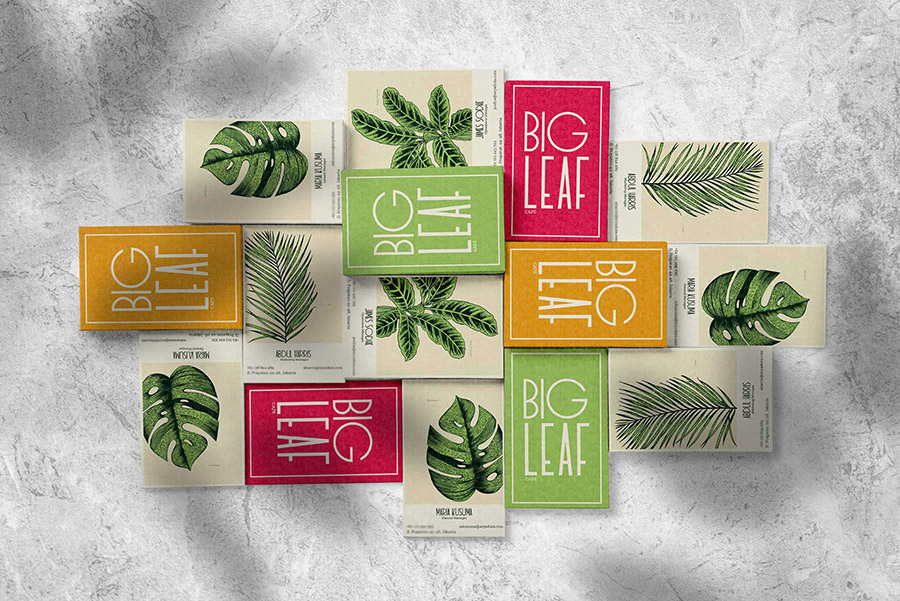 Designed by Komal Narwani at Mobo Design For Big Leaf Café
Uncomplicated
Designed by Marina Goñi for Learning Spaces
Art Deco Inspired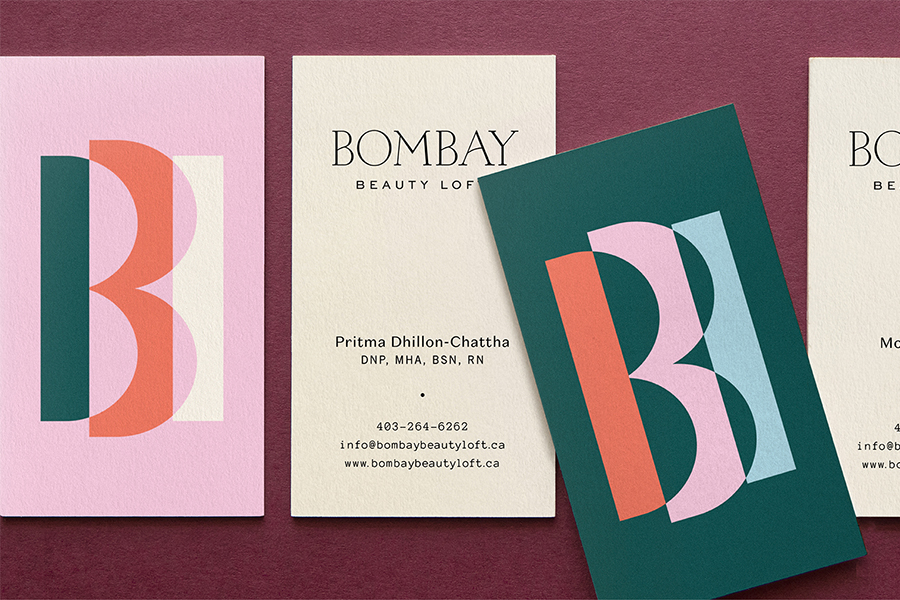 Designed by Badal Patel for Bombay Beauty Loft
Calm and Relaxed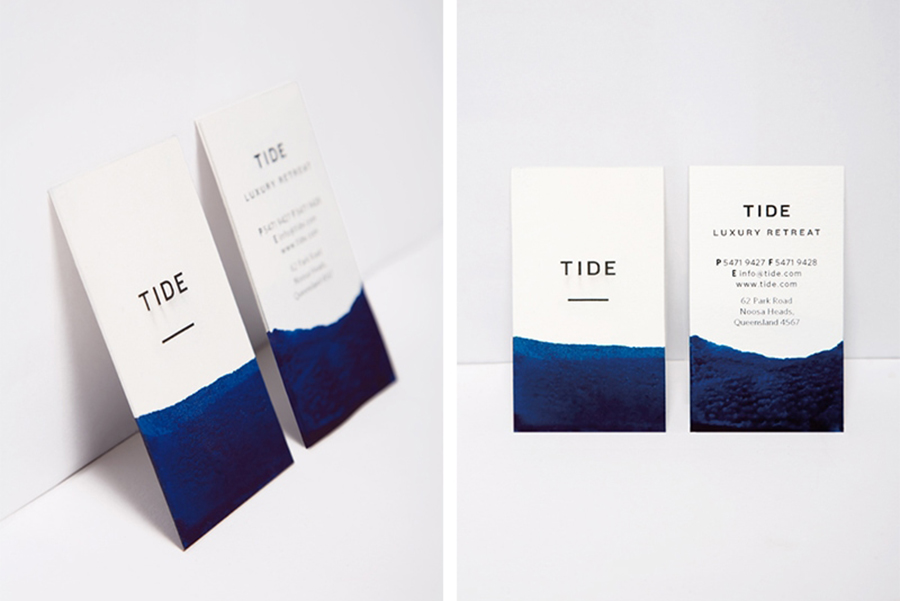 Designed by Bland Designs for Tide Retreat
Fun and Energetic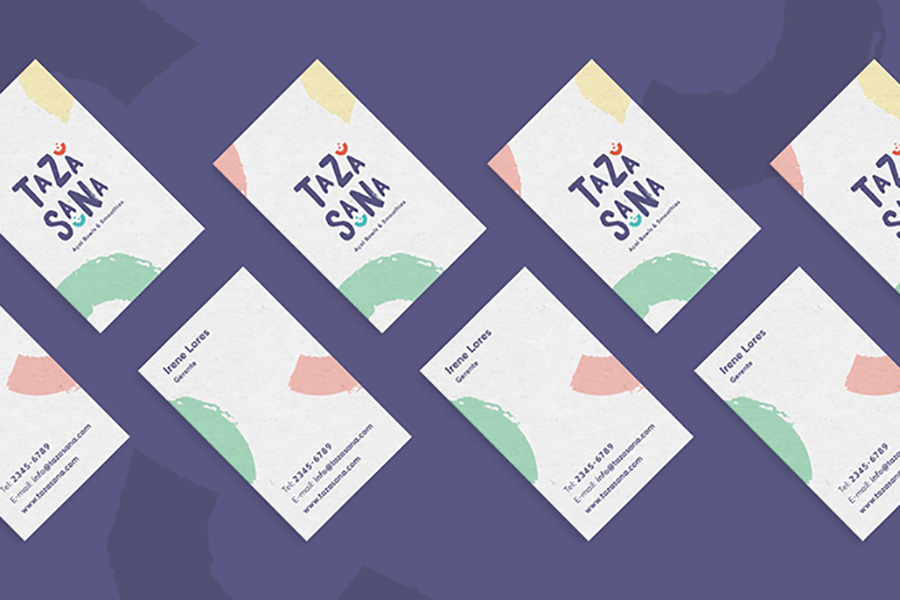 Designed by Luis Brenes for Taza Sana-Açai Bowls
Dark and Exotic
Design by Foxtrot Studio for 13 Devils Workshop
Vibrant Variety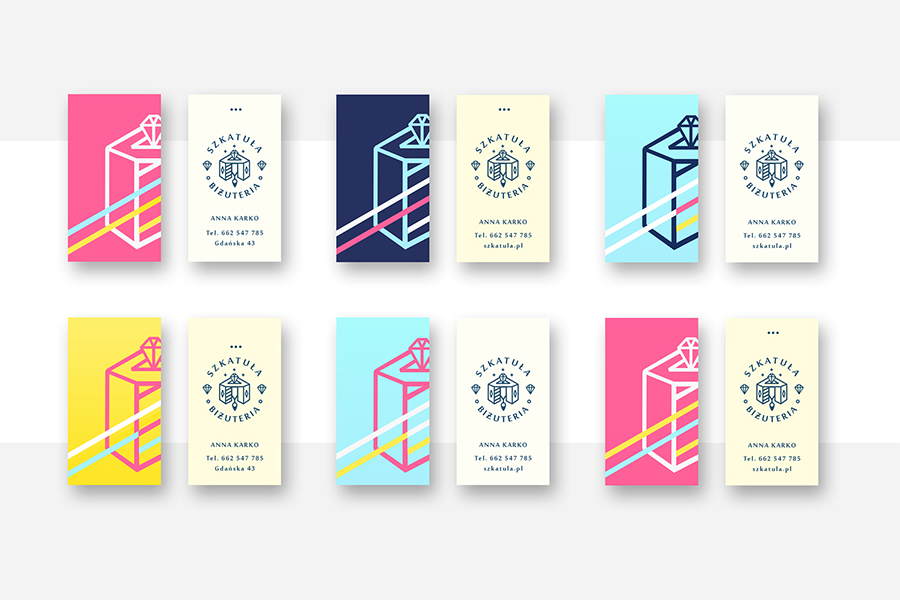 Designed by Patryk Bełc at Blc Studio for Szkatuła (Anne Karko)
Elegant and Sophisticated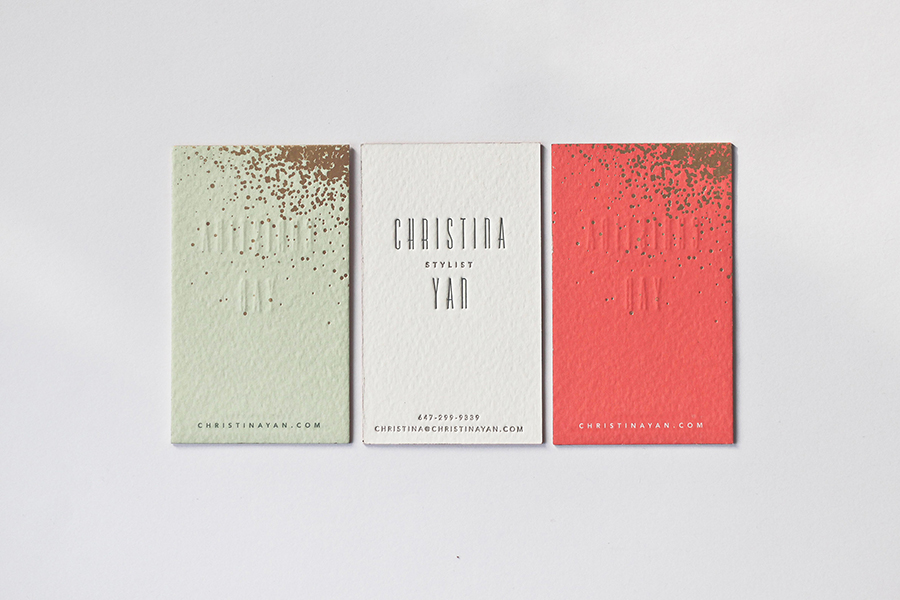 Design by Belinda Love Lee for Christina Yan
The takeaway
There are infinite ways to create a stylish and distinctive card, but deciding between a horizontal or a vertical business card design is probably one of the first decisions you'll have to make prior to starting the design process. While horizontal business cards are more popular and expected, a vertical business card design will definitely earn a second look that could set your brand apart.
Ultimately, what really matters is that your business card design is getting your message across.
We hope you found these examples inspiring for your next business card project.
Ready to start designing?
We put together a free set of editable designs/templates for both vertical and horizontal orientations that'll give you a headstart in your design process. You're welcome :)