Introducing: Email Signatures for Teams
---
At the beginning of this crazy 2020, we decided to revise our brand collateral (yup, including our business cards) looking for areas of improvement. In the process, we realized that some of our email signatures were far from being uniform and consistent across the team—not ideal for a company that strives to help other companies keep their collateral on-brand.
You probably know the proverb "The cobbler's kids have no shoes". What happens in business is that very often we take better care of our customers than ourselves. Anyway, we decided to give ourselves a face-lift and normalize email signatures across the team. And that's where our journey in the Email Signatures space began.
By the way, this is how our signatures looked before the revamp: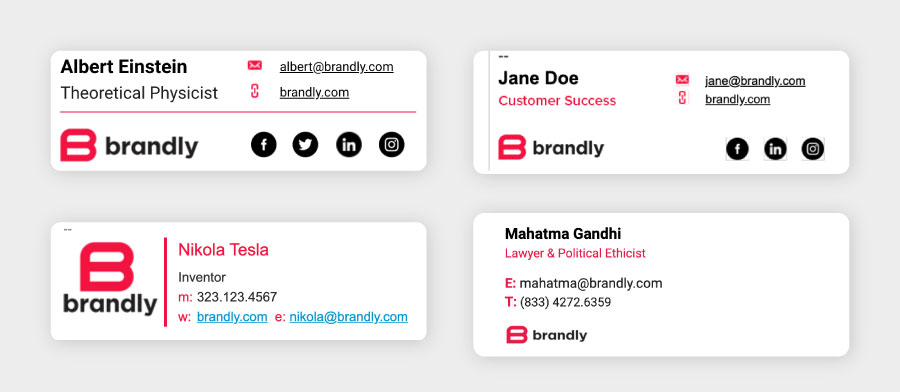 *We suggest not reaching out to these members. They're out of office 😁
It wasn't long after we started trying out email signature solutions that we realized the process wasn't going to be as straightforward as we thought it'd be. We found several solutions offering all sorts of features ranging from analytics, animated icons, and even marketing campaigns management. And those are cool features, but we weren't really looking for any of those at the moment. Plus, most of those features came with a downside: price.
Now, paying for digital tools is something we're more than used to at Brandly. We deal with around 50 paid online tools, and we appreciate each one of them. But the idea of adding an extra monthly subscription to create a couple of email signatures seemed unreasonable.
On the other hand, the free solutions we found enabled us to create good looking signatures but made it extremely painful to share it among team members.
We were stuck… All we wanted was a solution that:
Was fast and easy to use
Didn't involve a substantial cost (not to mention a fixed one!)
Offered at least one template that met our specific needs
Enabled us to save our email signature for future use
Made it easy to share/roll-out across the team
Finding a solution that checked the first 3 points was easy. There are plenty of free email signature generators out there that are easy to use and that offer some decent templates to choose from.
Finding a solution that checked the first 4 points took a bit more time. Still, some free email signature generators—such as Hubspot's—install cookies on your browser to save signatures. Cool! But that means that the moment you clear your browser cookies (as you should from time to time) you lose your design.
Finding a solution that checked all 1 to 5 points was… well, impossible. See, most free email signature generators out there are merely lead generation tools and don't deeply care about creating a great email signatures solution. Makes sense, right? Ultimately, they just want your email address so they can try to sell you something else afterward. And as a result, these free tools enable the creation of a signature quite easily, but at the expense of sharing your email, not being able to easily share the design with team members, and potentially losing your design once you close that browser tab.
At Brandly, we're a small team with ambitious goals and plenty of work to do with just our business card solution, so really, the idea of creating our in-house email signature tool began simply as a tease. But while we were still working on the process of creating our email signature we realized how many things email signatures and business cards have in common. They are both direct marketing and networking tools that carry essentially the same information, and have (arguably) the exact ultimate purpose:
Facilitating the connection: convey personal information
Increasing trust: establish a strong, positive, and professional impression
Promoting: Increase brand and product awareness
After this moment of inspiration and seeing how all the pieces fit together, we agreed that there was a gap in the market and that we could (and should!) build something better (or at least different).
That's how Brandly's Email Signatures project became alive!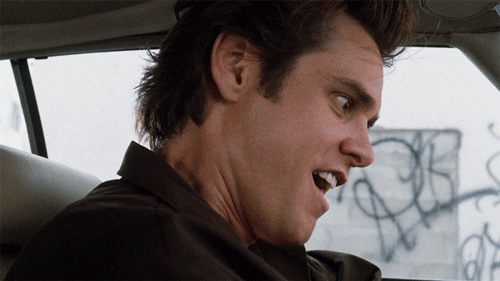 From there on, there were two key things to do: Choosing what pain points we'd be solving and… well, start building!
Giving shape to the first version of the product was easy (at least on paper). We listed down the main needs (pain points) we recognized as users and turned them into value proposition bullet points. This is what we came up with:
| User Needs (pains) | Translation (benefits) |
| --- | --- |
| Low cost, preferably no subscription | Low (or zero) cost |
| No coding, and a design that met our needs | Variety of editable templates |
| Time (is money) | Fast (done in minutes) |
| A straightforward solution | Easy (intuitive, no skills required) |
| Don't want to lose my design | Save design feature |
| Not having to create one from scratch per each team member | Easy share/install for teams |
While the product team was busy working under the hood, Brandly's design and marketing team spent a good chunk of time exploring and sketching email signature designs to offer as our starting templates. To keep it simple, we decided to work on just a few that could meet most users' needs. And to understand what those needs were, we gathered and analyzed hundreds of email signatures from providers, customers, acquaintances, and basically every email signature we had access to.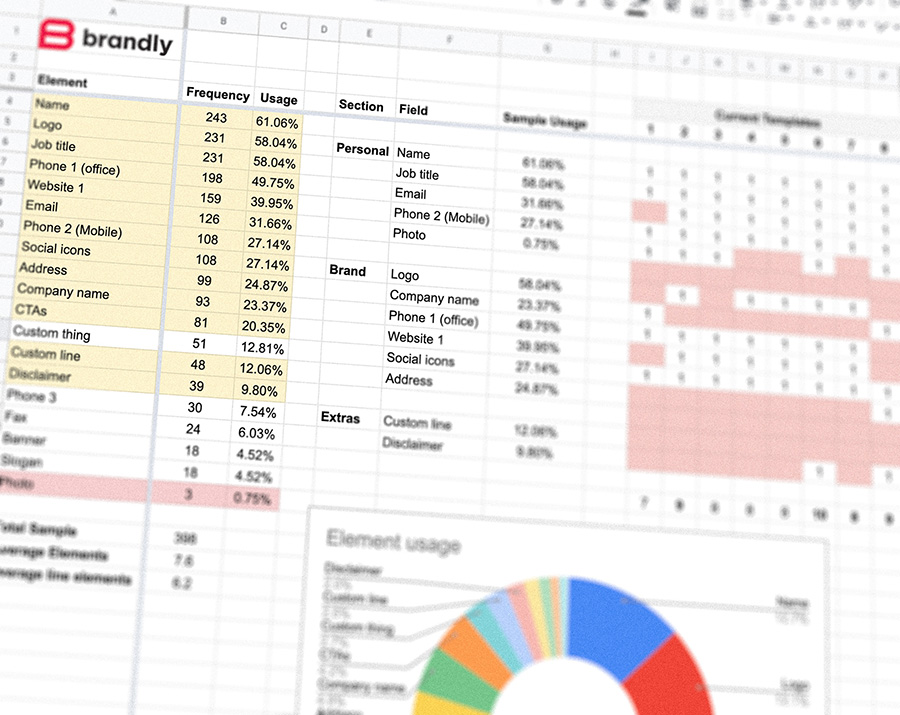 After the analysis, we came up with some conclusions, and our design team sketched out close to a hundred different email signature templates—Kudos!
These are only some of them: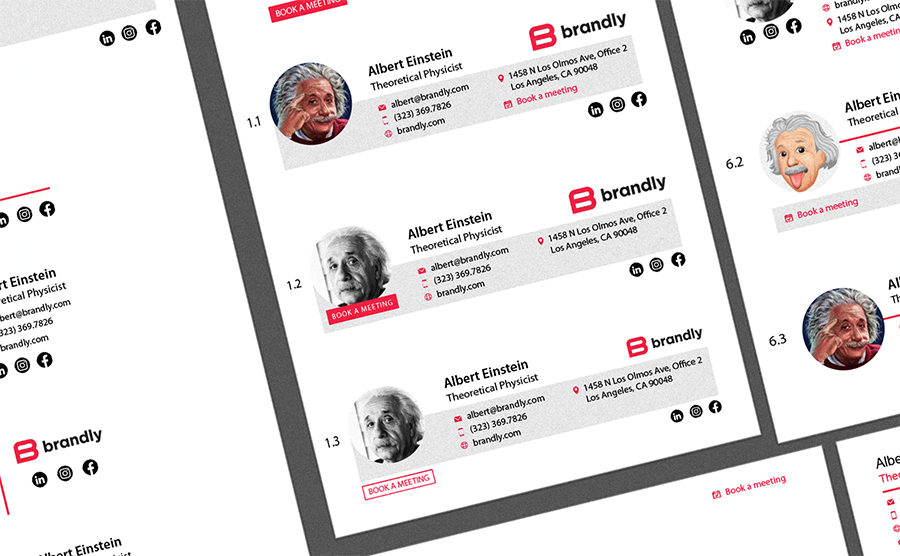 Several months later, we're far from our ultimate vision, but we've made big strides and believe the solution is ready to see the light. Brandly's email signature solution makes it easy to create and share email signatures for teams. And the best part? It's free!
We can't wait to know what you all think!
We hope you enjoyed learning about the story, purpose, and process behind our new product. And in case you're wondering what happened with our email signature, this is how it looks now:

And yes, it was created using Brandly's email signature generator :)