10 Awesome Examples of Social Media Icons on Business Cards
Social media marketing is essential for businesses looking to stay on top in the digital world. More people than ever before are regularly logging into social media throughout the day, whether it's to catch up with friends, share a status update, or follow their favorite brands.
When you want to earn the trust of a potential client, giving them access to your social media links allows them to gain a deeper understanding of your brand and what you're selling. Whether you're on Facebook, Instagram, or Twitter—or all the above—social media makes your relationship with your consumers more personal, and thus improves the overall customer experience
It's now such an important part of daily life that it's absolutely no surprise that people are starting to include their social media handles on their business cards. But when it comes to design, what's the best way to display the icons on your cards? Rather than tell you, we have some awesome examples for you to check out and get inspired for when it's time to create your unique cards.
---
Are you a designer?
Brandly's Partner Program makes it easy to earn recurring revenue from your clients and ensure your design business is set up for long-term success. Built with ease-of-use and money saving in mind, you'll be able to provide the best and only free business card ordering solution to your clients. And behind the scenes, you'll be earning extra income and strengthening your valuable client relationships.

To step up to the next level of growth & achieve an unlimited recurring revenue stream for every business card design you make, join Brandly's Partner Program >
---
If you'd rather skip the yak and want to just get into designing a standard sized business card using Brandly's free Business Card Icon Pack, here you go:

Download Brandly's Business Card Icons Pack >
1. Branded Social Icons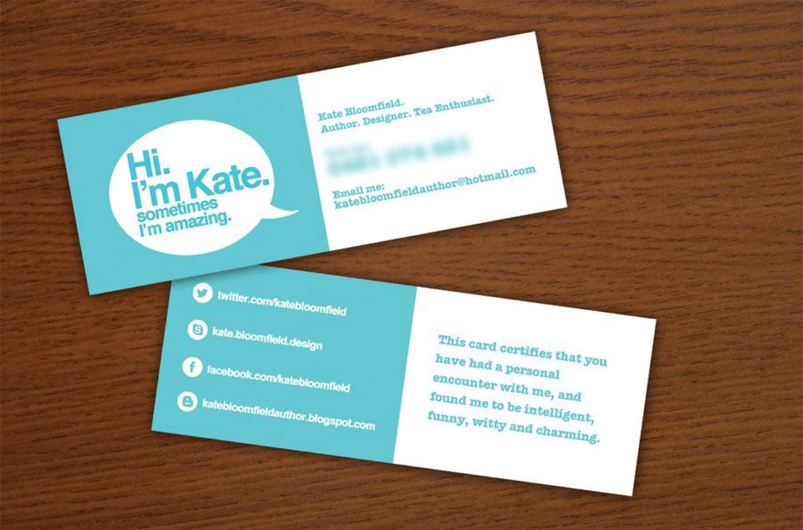 This two-tone business card keeps things simple by having the owner's name, job title, phone number, and email address on one side and their social media icons on the other side.
Next to the social icons, the owner has added in some brand personality which might encourage the recipient to go and check out their Twitter and Facebook accounts.
2. Creative Illustrated Icons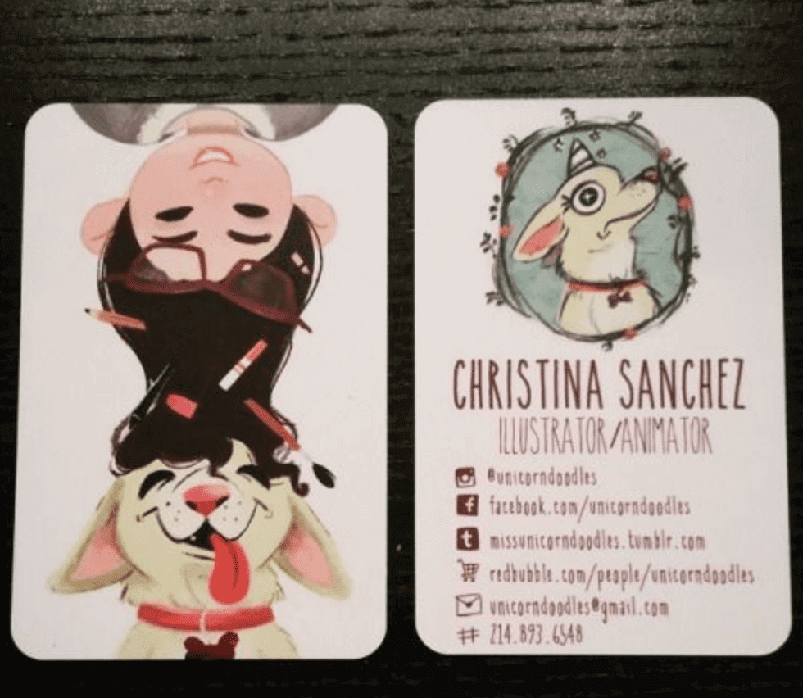 This business card incorporates a beautifully illustrated social media icon set. Notice as well how the social media handles come first before any of the other contact details, which indicates that this might be the preferred method of contact for the owner.
3. Show Off Your Style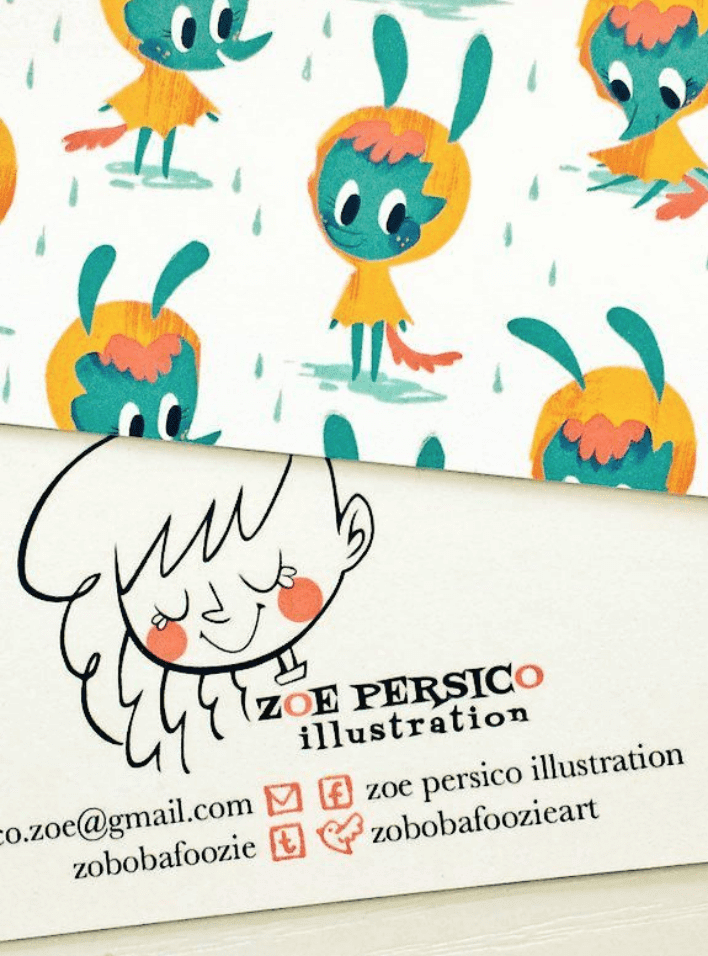 You don't have to list out your social media handles, and you can be selective about the ones you add to your business card.
Here, the design has the icons mirrored next to each other, with a nice contrast between the classic serif font and the illustrated icons.
4. Make Your Card a Social Profile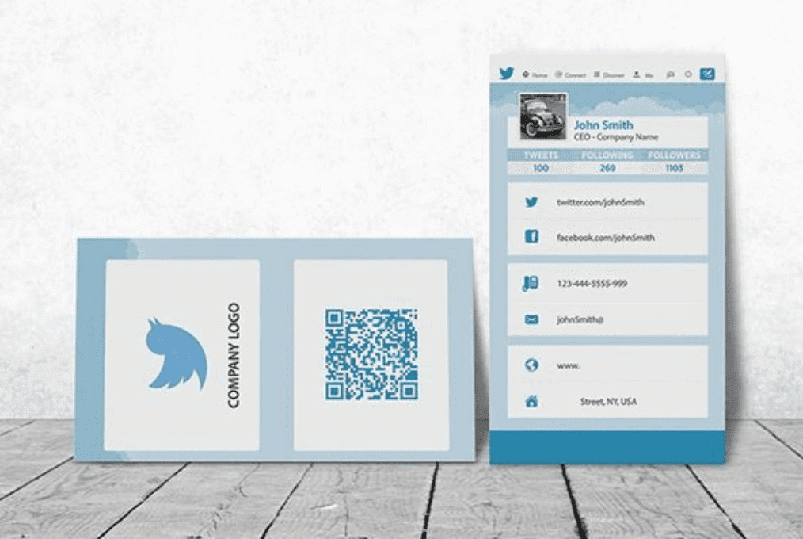 This card goes all out on the social media front - it's literally designed to look like a Twitter profile. As well as having a scannable QR code, it also showcases the owner's following which adds social proof to the card.
If you prefer a minimalist business card, a QR code allows you to include all your social media links in one central location and it keeps your design clean and uncrowded.
5. Keep it Super Simple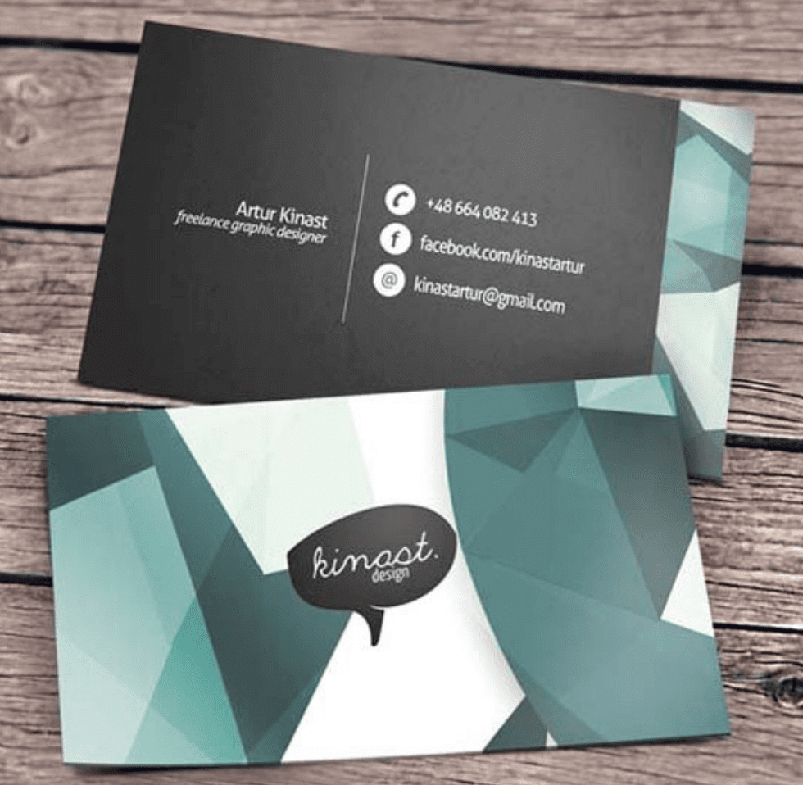 Simple often works best.
This card features just one social media channel, which indicates that this is the owner's preferred way to connect. It also gives the recipient less choices so there's less chance of them facing option paralysis and not following the owner on any platform.
6. Give People What They Know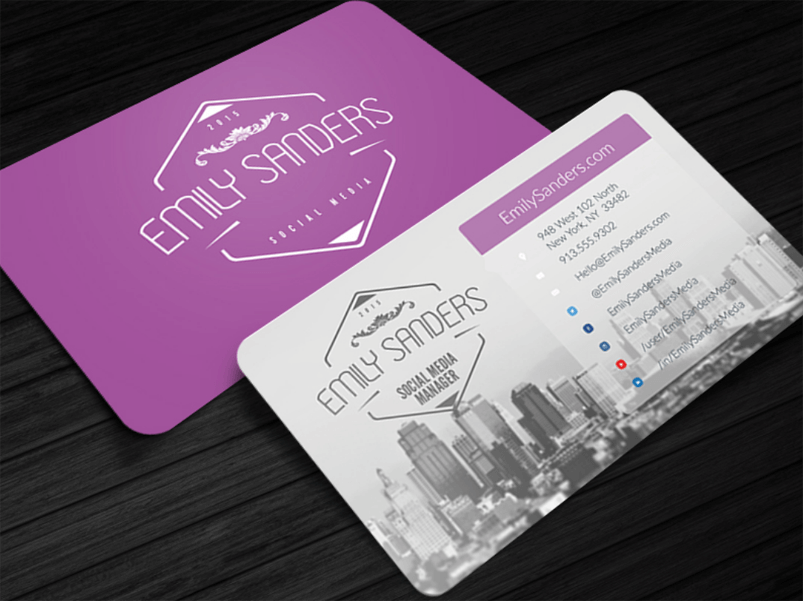 We're all familiar with the logos of the biggest social media channels. This design retains the branded colors of the social networks so recipients can instantly figure out which platform each handle is for.
7. Make it Purely Social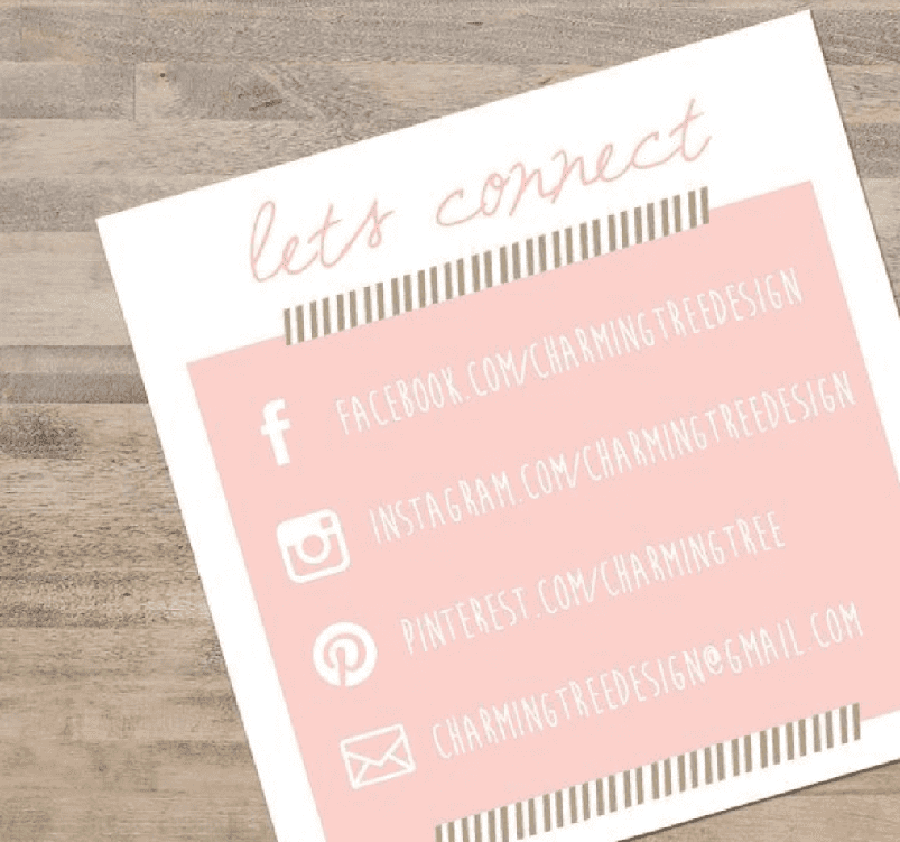 As well as being a square design that reflects the preferred image dimensions of Instagram, the main feature of this business card is the social media icons and handles.
8. Put Social First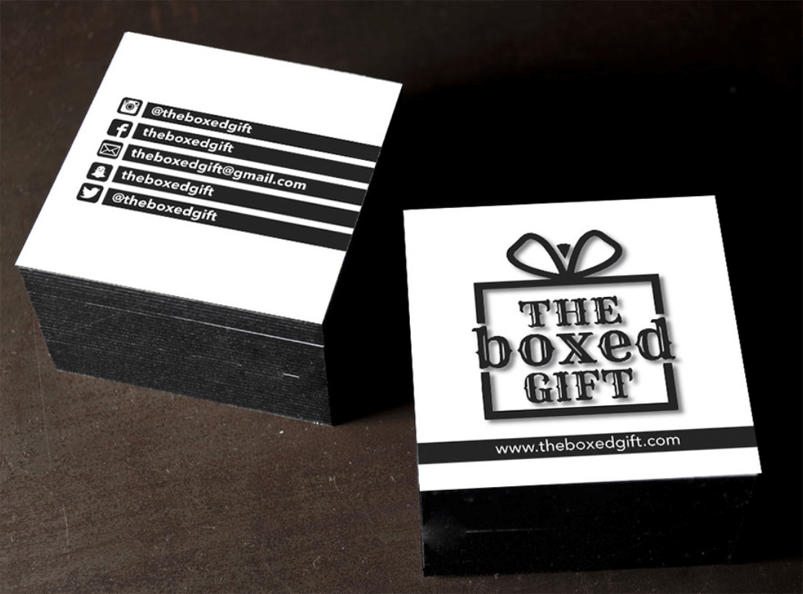 You might have noticed a trend with these social media business cards: the email address (which you might have thought would be the most important contact detail) isn't actually the first piece of information listed.
Here, Instagram and Facebook seem to be more of a priority of the owner.
9. Pick Your Social Channels Wisely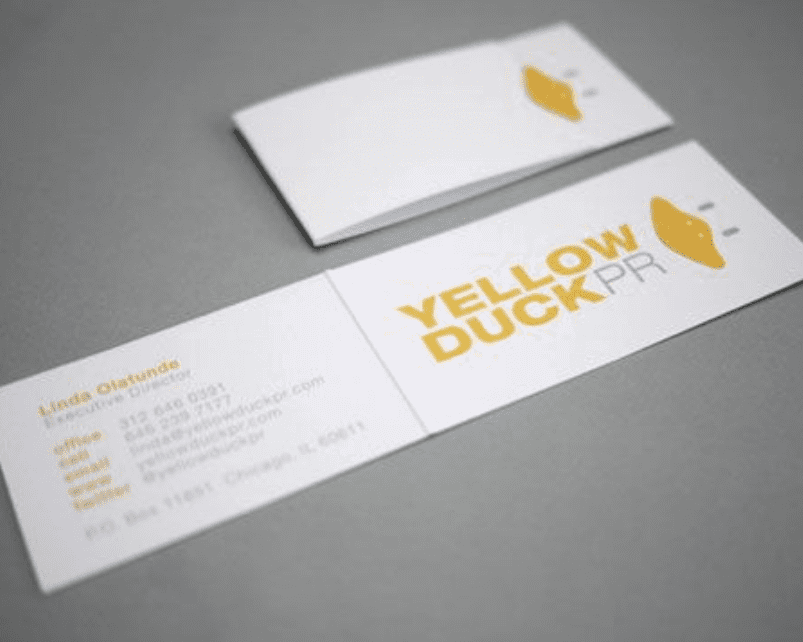 Again, the owner of this card has chosen to list just one social media channel, but the best thing about this card is the way it's presented.
The folded design means that when a recipient is handed the card they simply see the company logo until they open it up for more information.
10. Keep it Colorful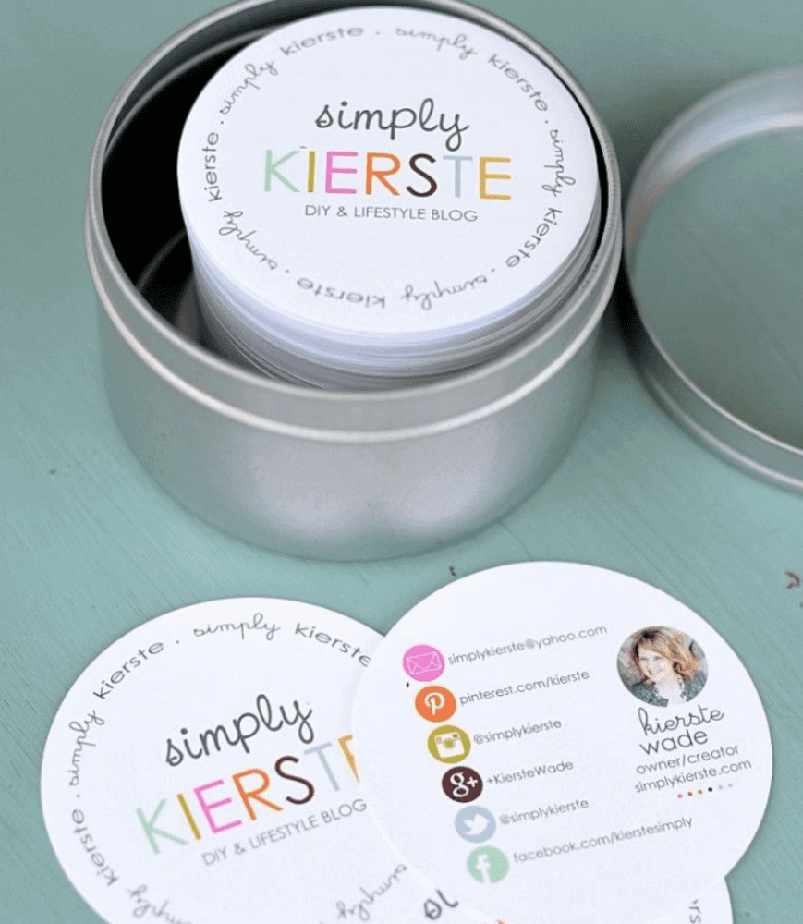 We've seen a card that uses the proper branded colors of the social media platforms it showcases but, unlike that one, this design shares the icons in the branded colors of the card's owner.
This keeps the design consistent while also making sure the social media icons are recognizable to the recipient.
Get Social With Your Business Cards
We've spoken before about the key things you need to consider when designing your business card, but if you haven't added your social media handles, you might be missing out.
Giving prospects your social channels helps build trust and more meaningful relationships, and can lead to more exposure and conversions in the long run.
Brandly's easy-to-use dashboard lets you drag and drop your social media icons anywhere on your business card to create a design that reflects your style and brand. If you're stuck for ideas, check out our starter pack to kick things off.
---
Want more actionable tips to help take your branding, design, and marketing knowhow to the next level? Subscribe to our newsletter—delivered straight to your inbox once a month.