Why You Should Add Social Media Icons To Your Business Cards (and 10 Awesome Examples)
More people than ever before are regularly logging into social media throughout the day, whether it's to catch up with friends, share a status update, or simply scroll through their feeds.
The lure of Facebook, Twitter, Instagram, Snapchat, and any other app that lets us connect with friends, family, and complete strangers is often so strong that we can't help but log in at work, either.
It's safe to say that social media has had a powerful effect on the way we live our lives; we keep in touch via Facebook Messenger, get restaurant recommendations from Instagram, and keep up with the news on Twitter.
It's now such an important part of daily life that it's absolutely no surprise that people are starting to include their social media handles on their business cards.
In the past, customers would connect with businesses in-store, get in touch over the phone, and learn about products and services via a flyer through the door.
Now, almost everything can be done online via social channels.
We can contact customer support on Facebook, purchase directly through Instagram, and discover new brands on every single platform through well-targeted advertising.
So, if you haven't already incorporated your handles onto your social media business cards, it's time to start.
Here's why.
1. Join the Masses
Can you name anyone who doesn't have at least one social media channel (excluding your Great Aunt Mildred in the Outer Hebrides)?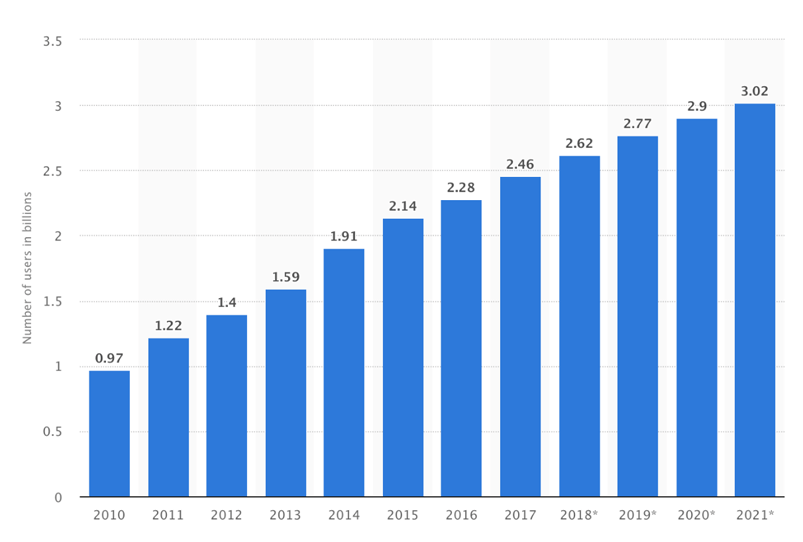 We bet you're drawing a blank on this one, and that's because more than 2.5 billion people from all four corners of the globe are on social media. It has now become such a vital form of communication that if you're not on it, you're likely missing out.
For businesses, being able to reach audiences that are smattered around the world is incredibly beneficial and, if you want to access new customers, you have to hang out where they hang out (which more often than not is on social media).
The upcoming generations in particularly will never have known a life without social media.
It's such an ingrained part of their life that they probably can't comprehend a business that doesn't at least have some kind of social presence.
So, if you're targeting Generation Z, you've got to get social.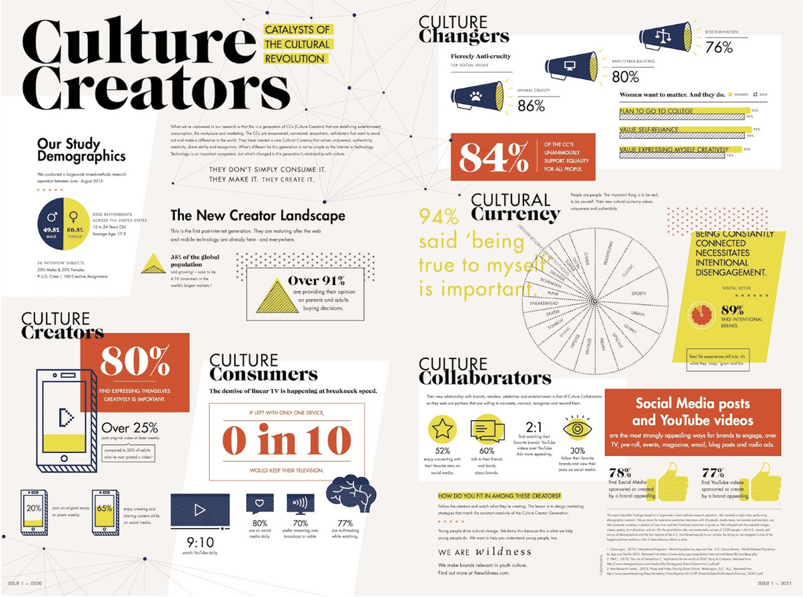 2. Increase Your Online Exposure
Establishing your social network is a vital part of building your business: more social followers means more potential customers.
When you regularly show up on your platforms, you widen your exposure to more and more people, and the sheer amount of accounts on every social media site means you can reach countless people.
Your social media business cards will encourage customers to check out your social channels, follow along with your updates, and potentially buy from you further down the line.
3. Play the Long Game
88% of social media business cards get thrown away within a week without the prospect following up via email or phone.
Having your social media channels printed on your card, on the other hand, gives you a chance to make a more long-term connection with business owners.
Say, for example, you meet a prospect at a conference and hand them your business card (which has your social media handles on). They follow you on Twitter, Facebook, or Instagram - or maybe even all three.
After the conference, you wait to hear from the prospect but they don't get in touch - no phone call, no email, no nothing. You assume you've lost them.
Then, three months later, you find yourself with a new buyer and, lo and behold, it's the prospect you met at the conference but thought you'd lost.
Surely they hadn't kept your business card all along?
It's highly likely they didn't keep your business card, but because they followed you on social media where you shared insightful posts and educational content, you were consistently at the front of their mind. Then, when they were in need of the solution you offer, they immediately knew where to come.
Adding social media icons to your business card means you can nurture the relationship with potential prospects long after the conference, meeting, or whatever setting you met them in.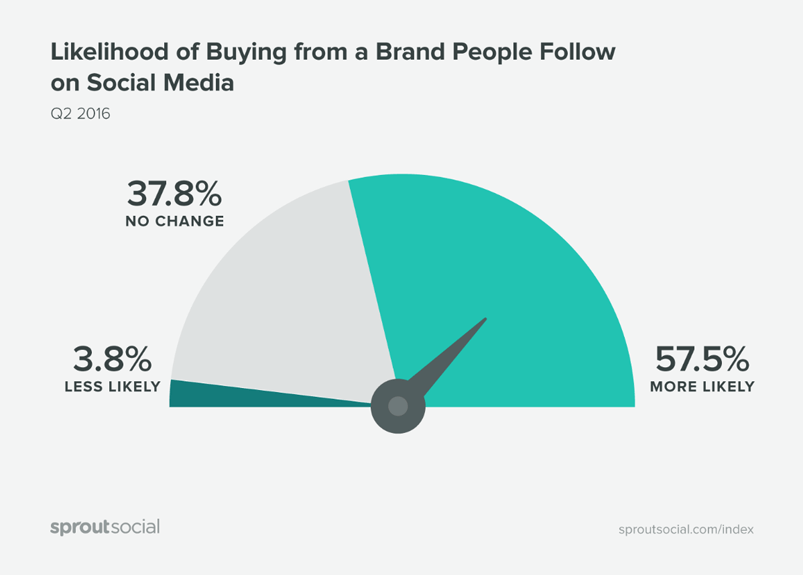 4. Get Reviews
Consumer reviews are an important part of business today.
Reading about other buyer experiences with a company is kind of like word-of-mouth marketing back in the day.
Consumers tend to trust our peers more than they trust polished marketing messages, and they'll actively seek out reviews before they make a purchase.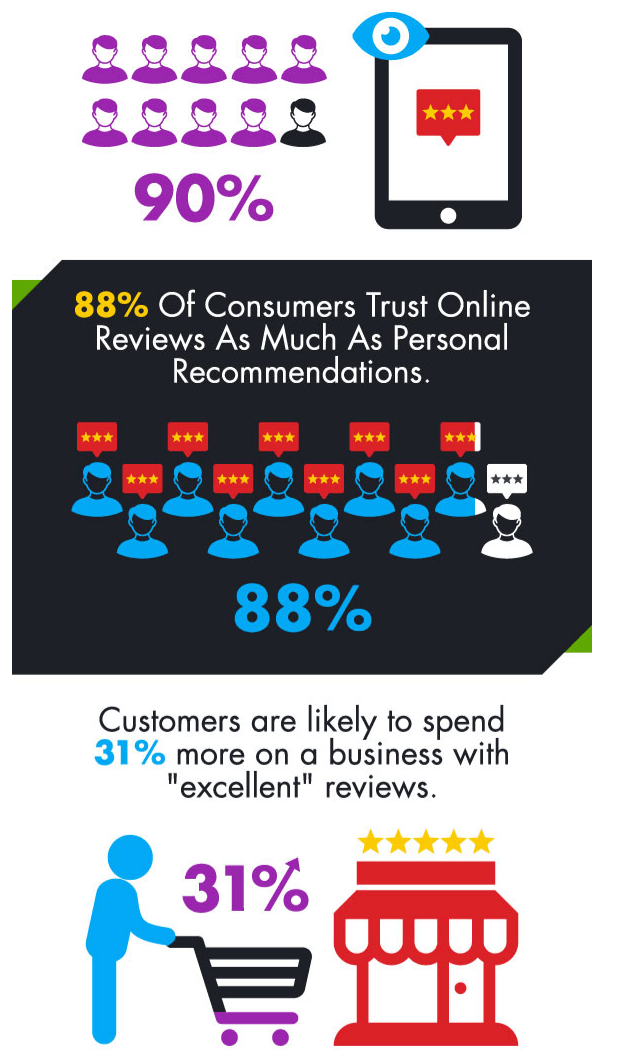 By adding your social media handle to your business cards, you're giving customers a place to go to share their thoughts and opinions on your brand.
Lots of people will use share their experiences on Twitter or give a star rating on Facebook that might be the catalyst in landing you another customer further down the line. A single review can go a long way, and giving your customers the tools they need to share a review generates free advertising for your business.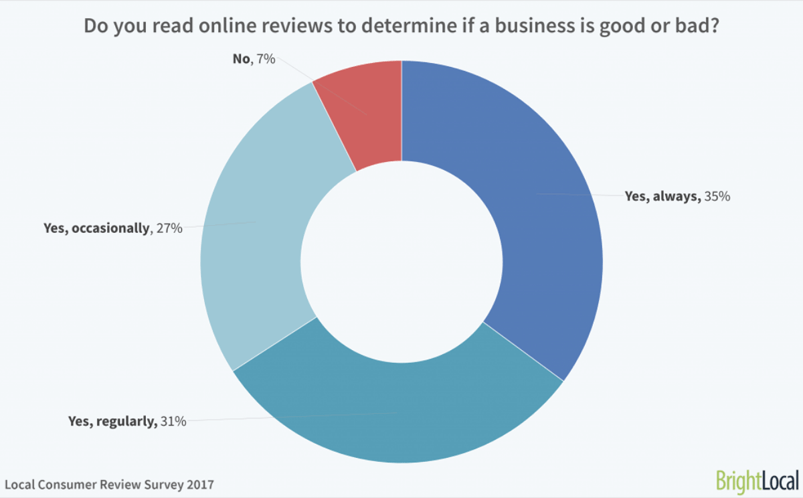 5. Create and Build Trust
Trust is so important between a business and it's buyers.
With so many options out there, it's easy enough for a prospect to jump ship to a competitor if they think you're being shady or distrustful.
What's more, nurturing trust builds credibility, which means prospects are more likely to buy from you in the first and keep coming back for more.
Including your social media handles on your business cards means customers can drop by your social channels to see whether you're legit or not.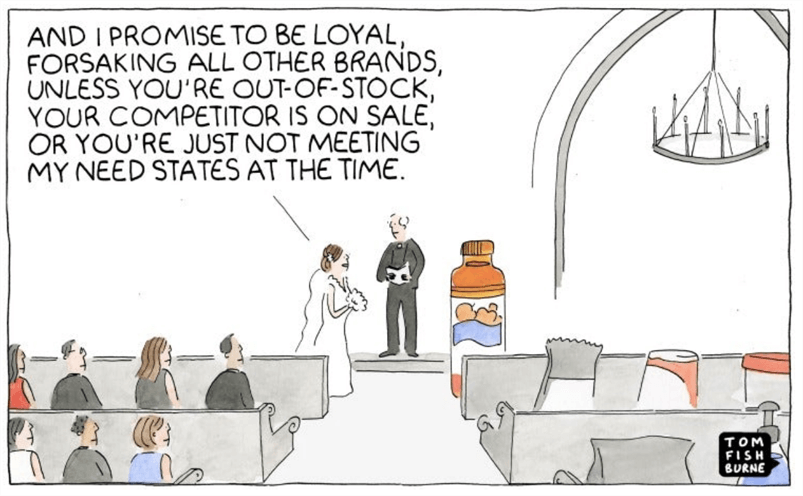 They might look for customer reactions, take a look at the kind of content you're publishing, and check out how you respond to any complaints or customer questions.
Sure, providing a prospect with your phone number and email is good practice on a business card, but those methods can feel isolated if they're not paired with a digital presence simply because the online identity of a brand is so important today.
10 Awesome Examples of Social Media Business Cards
1. Branded Social Icons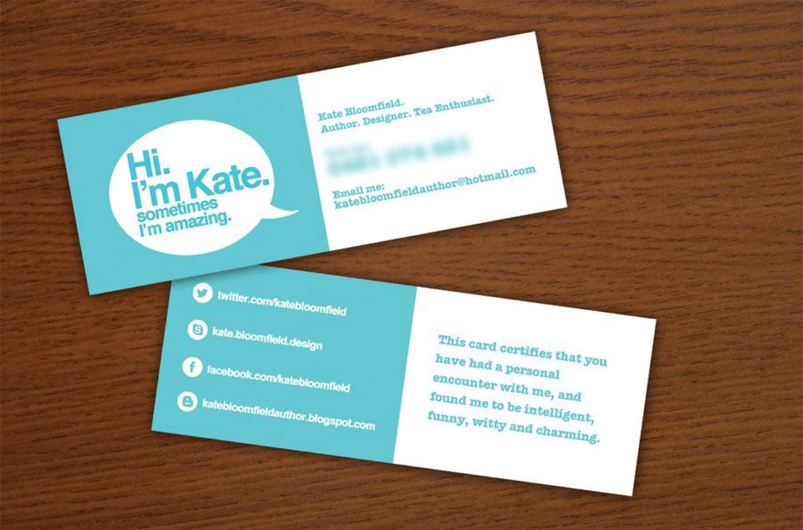 This two-tone business card keeps things simple by having the owner's name, job title, phone number, and email address on one side and their social media icons on the other side.
Next to the social icons, the owner has added in some brand personality which might encourage the recipient to go and check out their Twitter and Facebook accounts.
2. Creative Illustrated Icons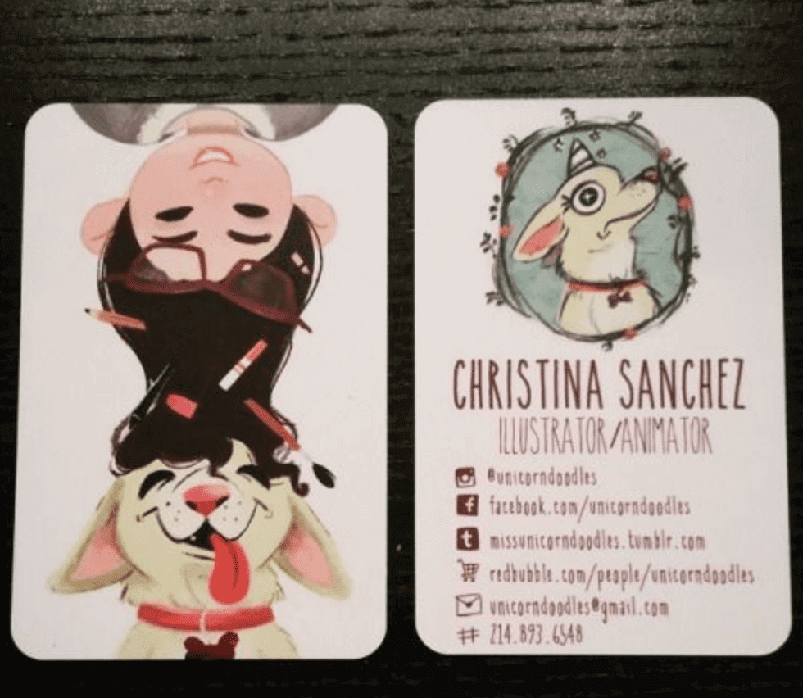 This business card incorporates the social media icons in the illustrator's style. Notice as well how the social media handles come first before any of the other contact details, which indicates that this might be the preferred method of contact for the owner.
3. Show Off Your Style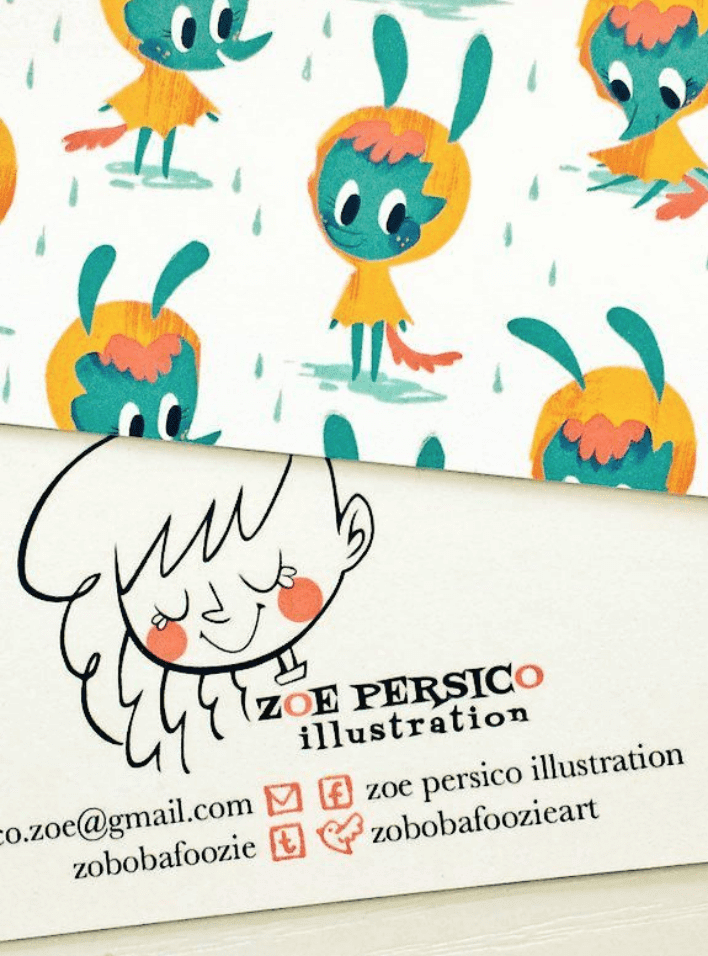 You don't have to list out your social media handles, and you can be selective about the ones you add to your business card.
Here, the design has the icons mirrored next to each other, with a nice contrast between the classic serif font and the illustrated icons.
4. Make Your Card a Social Profile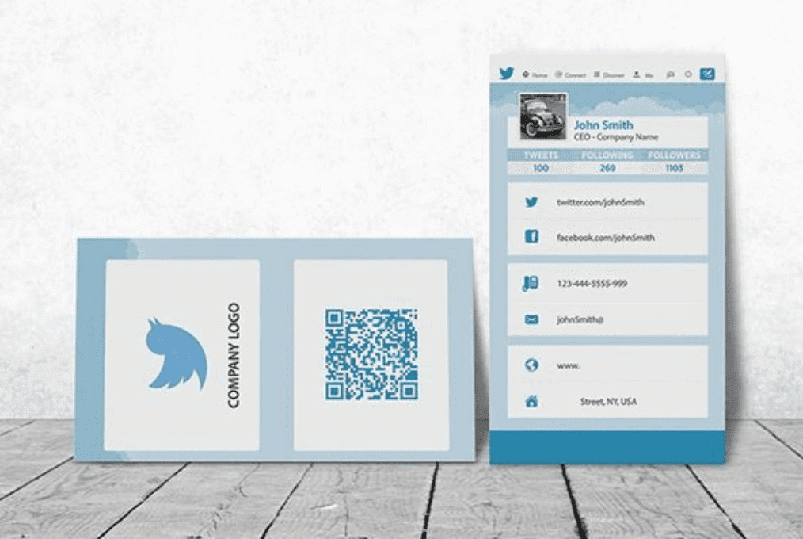 This card goes all out on the social media front - it's literally designed to look like a Twitter profile. As well as having a scannable QR code, it also showcases the owner's following which adds social proof to the card.
5. Keep it Super Simple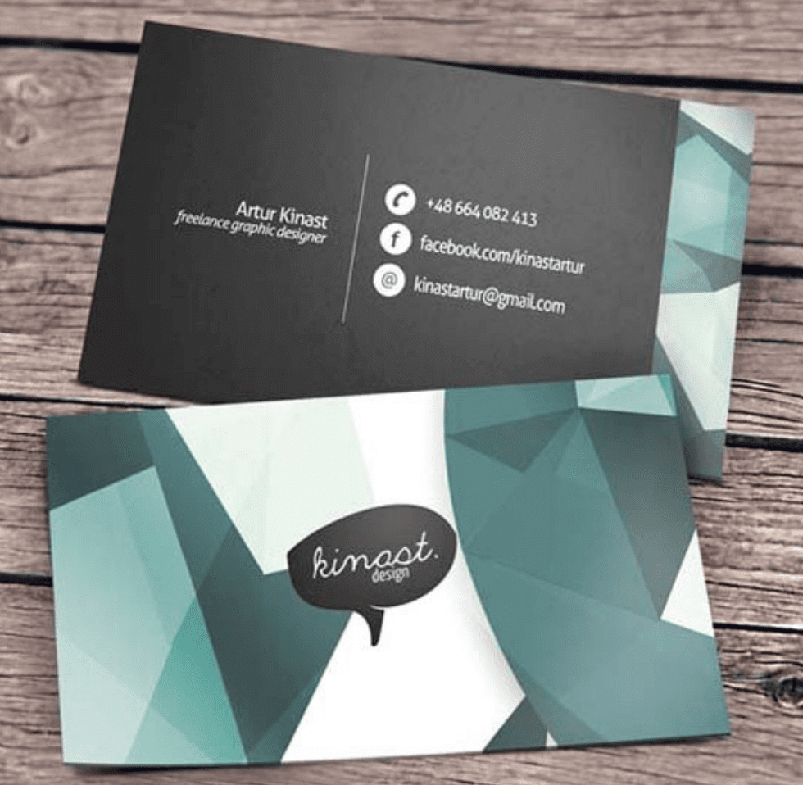 Simple often works best.
This card features just one social media channel, which indicates that this is the owner's preferred way to connect. It also gives the recipient less choices so there's less chance of them facing option paralysis and not following the owner on any platform.
6. Give People What They Know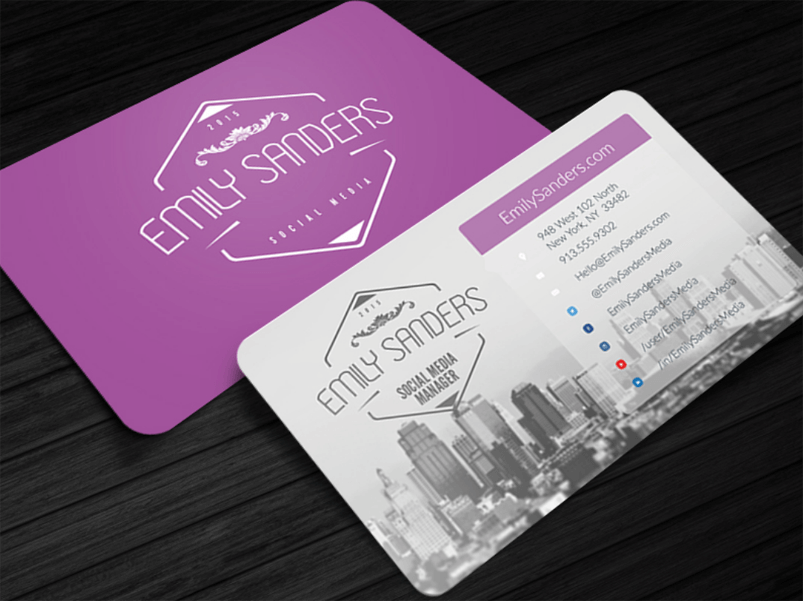 We're all familiar with the logos of the biggest social media channels. This design retains the branded colors of the social networks so recipients can instantly figure out which platform each handle is for.
7. Make it Purely Social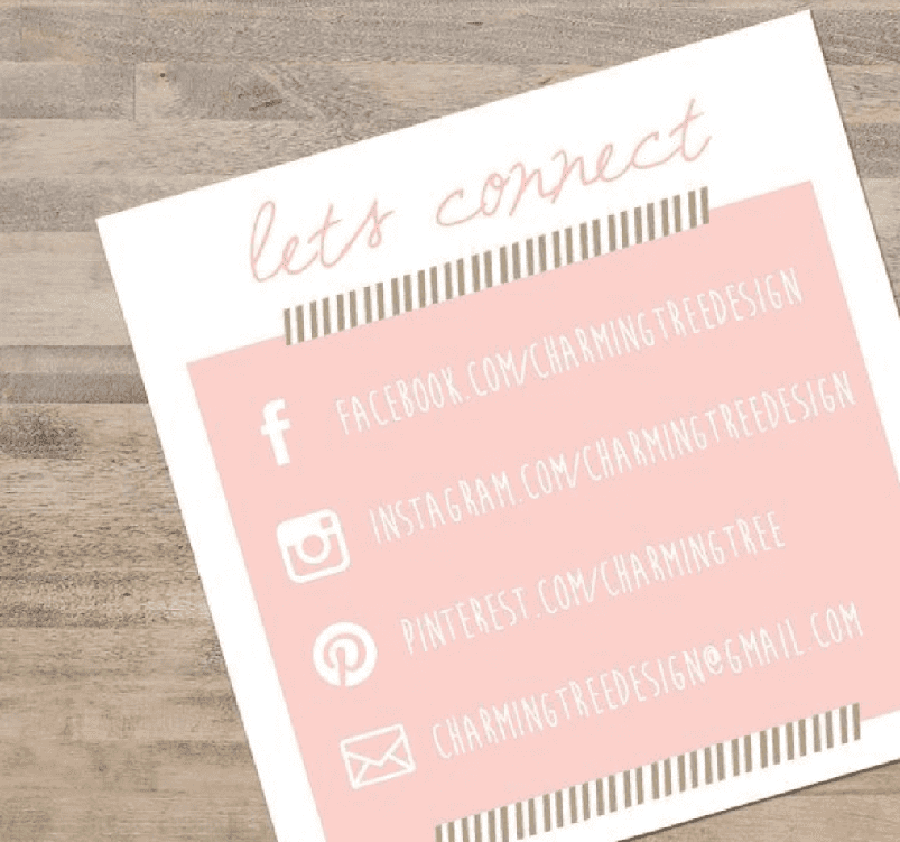 As well as being a square design that reflects the preferred image dimensions of Instagram, the main feature of this business card is the social media icons and handles.
8. Put Social First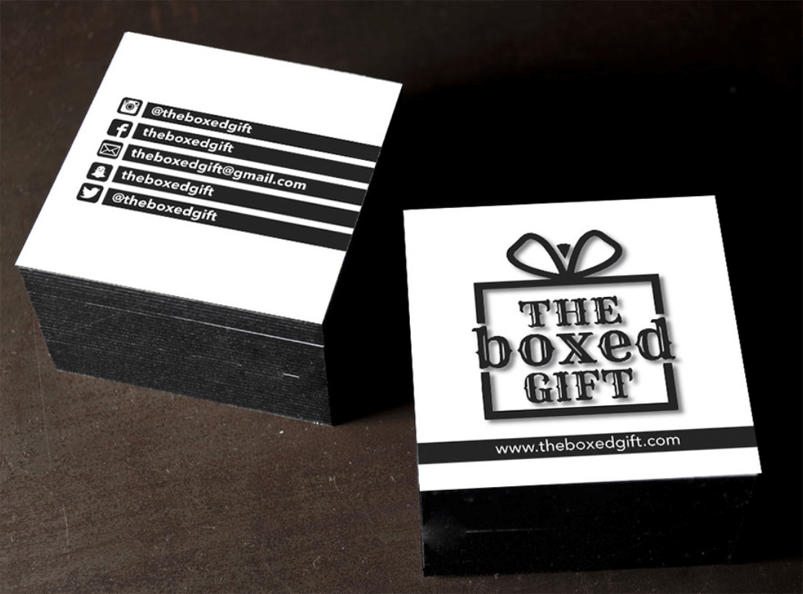 You might have noticed a trend with these social media business cards: the email address (which you might have thought would be the most important contact detail) isn't actually the first piece of information listed.
Here, Instagram and Facebook seem to be more of a priority of the owner.
9. Pick Your Social Channels Wisely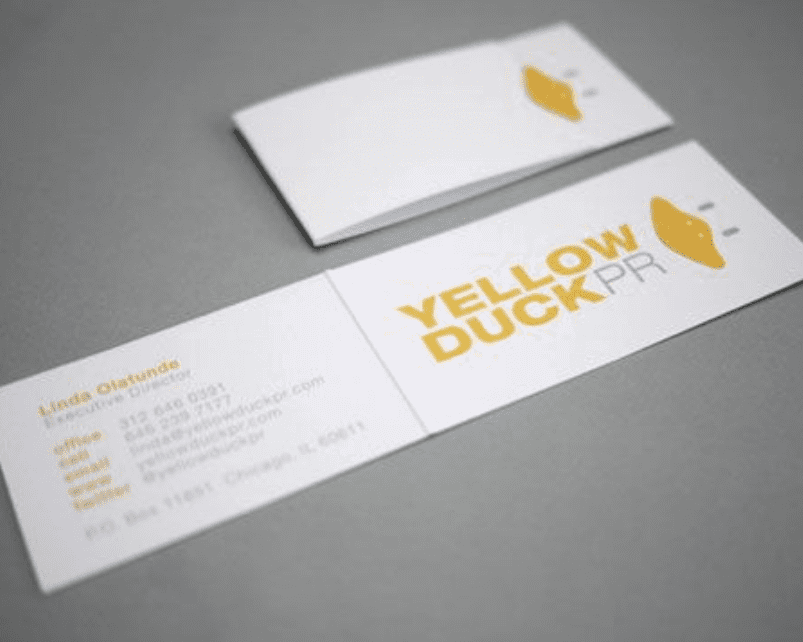 Again, the owner of this card has chosen to list just one social media channel, but the best thing about this card is the way it's presented.
The folded design means that when a recipient is handed the card they simply see the company logo until they open it up for more information.
10. Keep it Colorful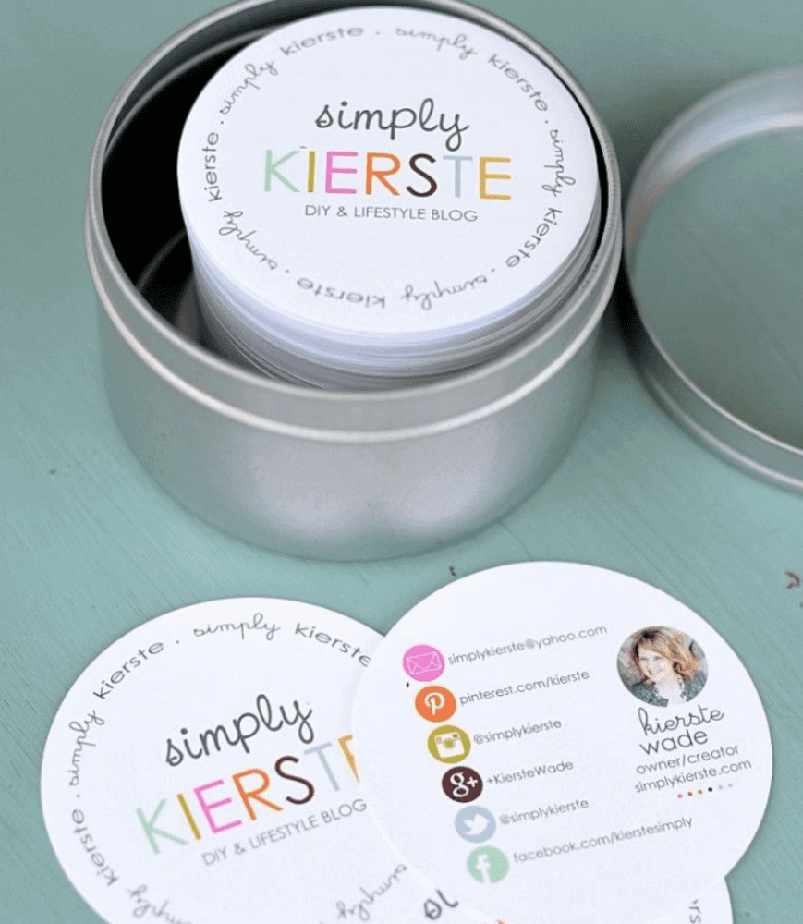 We've seen a card that uses the proper branded colors of the social media platforms it showcases but, unlike that one, this design shares the icons in the branded colors of the card's owner.
This keeps the design consistent while also making sure the social media icons are recognizable to the recipient.
Get Social With Your Business Cards
We've spoken before about the key things you need to consider when designing your business card, but if you haven't added your social media handles, you might be missing out.
Giving prospects your social channels helps build trust and more meaningful relationships, and can lead to more exposure and conversions in the long run.
Brandly's easy-to-use dashboard lets you drag and drop your social media icons anywhere on your business card to create a design that reflects your style and brand. If you're stuck for ideas, check out our starter pack to kick things off.
Sign up to receive our newsletter to receive more tips about business card design and getting more conversions.