Social Media Icons on Business Cards: 10 Awesome Examples
Social media marketing is essential for businesses looking to stay on top in the digital world. People spend hours every day on social media sites, whether it's to catch up with friends, share a status update, or follow their favorite brands. Sharing your social media profiles on your business cards (and all other collateral) is a great way to increase brand awareness and recognition, and allow potential customers to get a deeper understanding of your business and develop a connection to your brand.
But when it comes to adding social media into your business card design, what's the best way to do it? Using icons? Using usernames? URLs?
We have some awesome examples for you to check out and get inspired for when it's time to create your unique business card design packed with social media icons.
---
Free Social Icons Pack
If you'd rather skip the yak and just want to get started designing a business card with perfect looking social icons (and more), here's something for you:
Download Brandly's Business Card Icons Pack >
---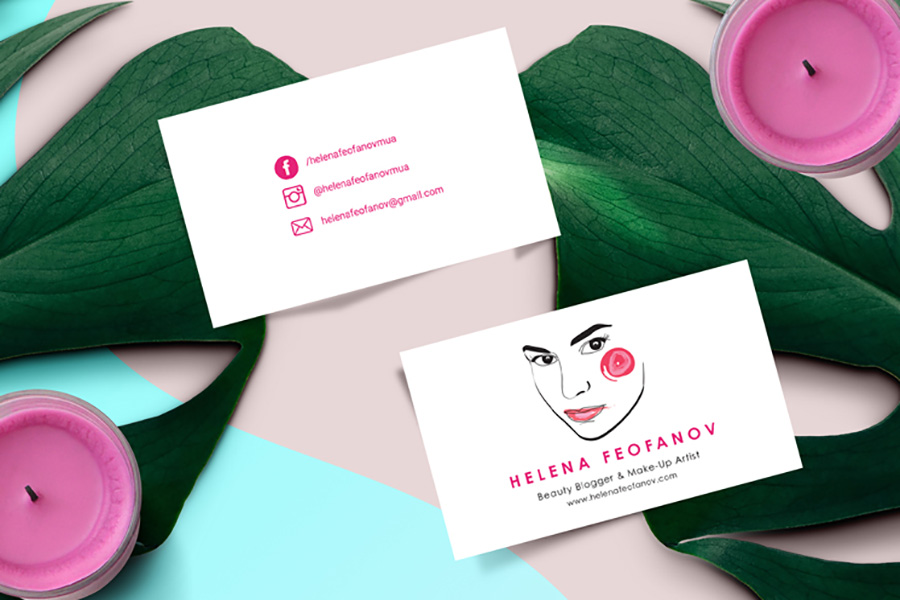 Designed by PauPau Design For Helena Feofanov
This two-tone business card keeps things simple by having the owner's name, title, and website on one side and their social media icons on the other side. The email address is included with the social media handles as the preferred contact methods.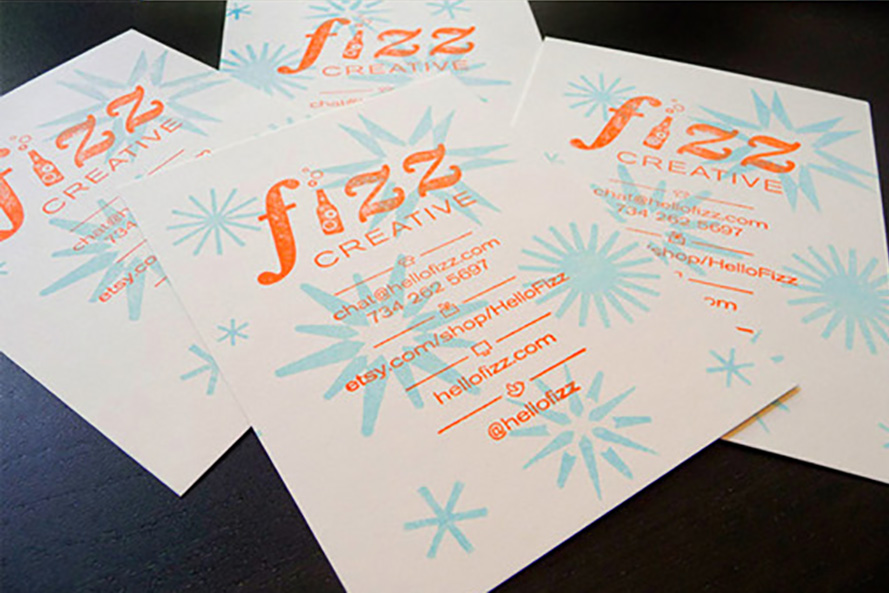 Designed for Fizz Creative Agency
This creative business card design has icons in a stamp effect and a handmade look. The social media handle is listed below the Twitter icon, which has been redesigned to match the illustrated style of the card.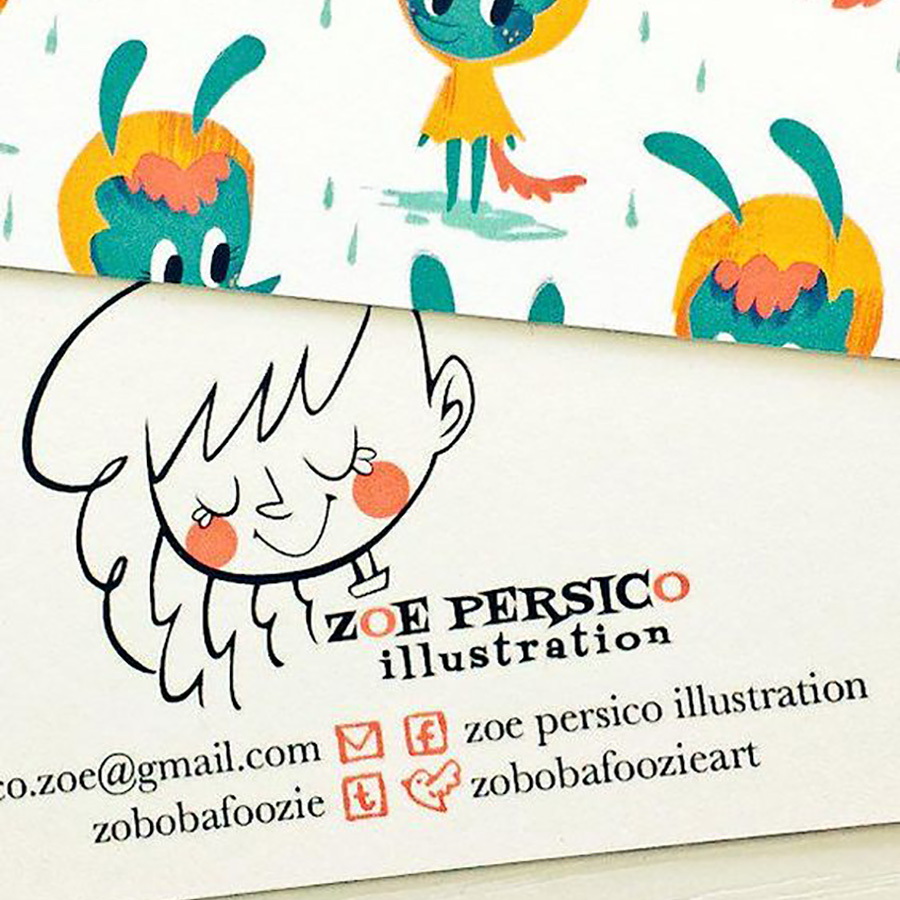 Designed by Zoe Persico for personal branding
This business card features simple social media icons to match the artistic style. In this design, the icons are mirrored next to each other, with a nice contrast between the classic serif font and the illustrated icons.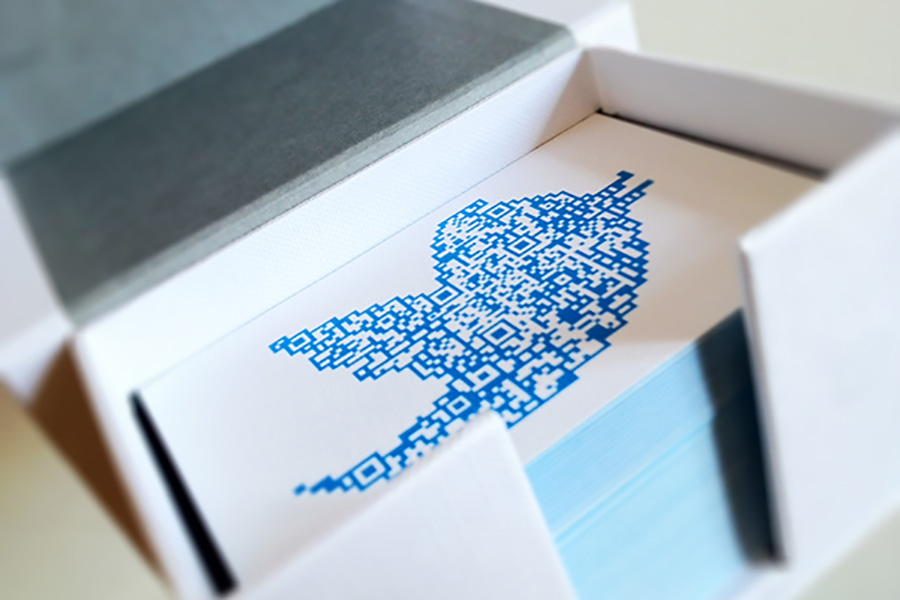 Designed by Antonio Garcia Aprea for personal branding
This card uses the Twitter icon as a scannable QR code, which directs people to follow you on social media when they scan it. Here, the message "Follow Me" becomes an actionable part of the design.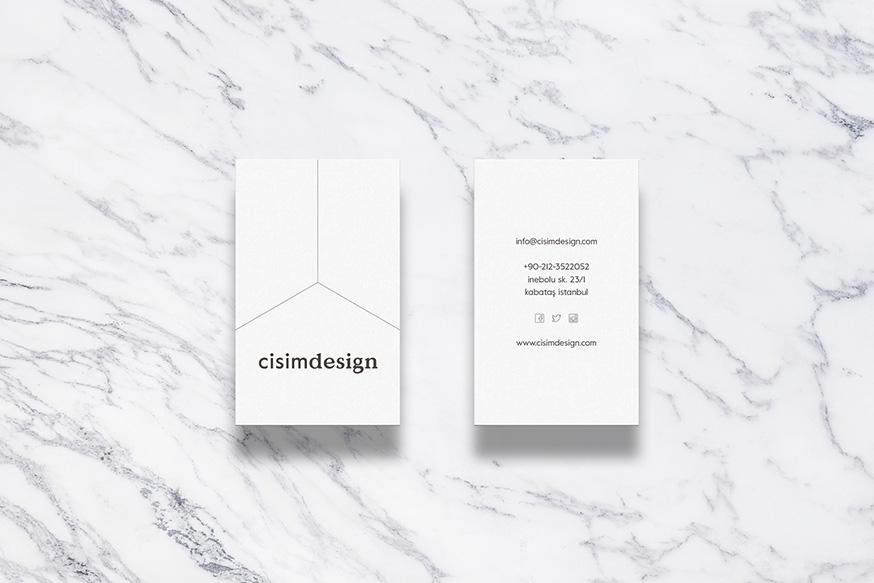 Designed by Tamer Koseli for cisimdesign
Simple often works best. This card uses clean lines and icons only to match the minimalist design and logo. It's not over-crowded with text, but still clearly indicates which social media platforms to use for contact.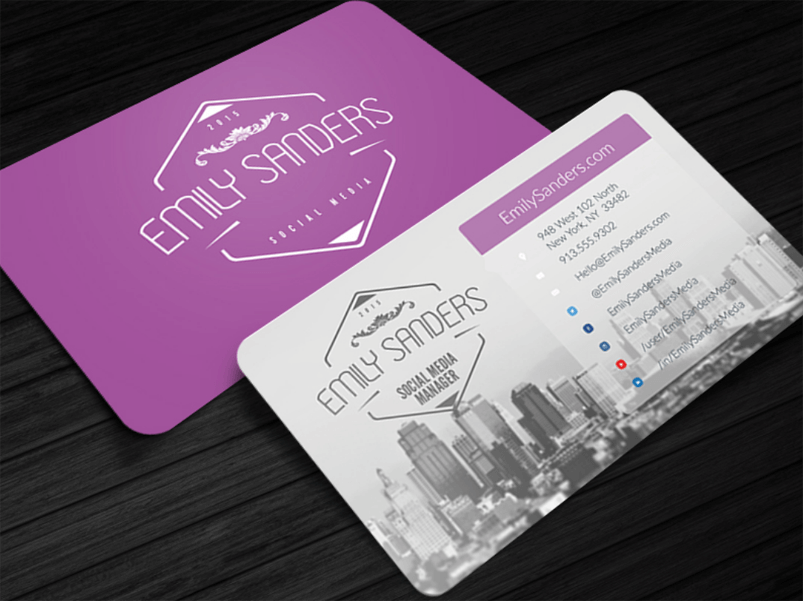 We're all familiar with the logos of the biggest social media channels. This design retains the branded colors of the social networks so recipients can instantly figure out which platform each handle is for.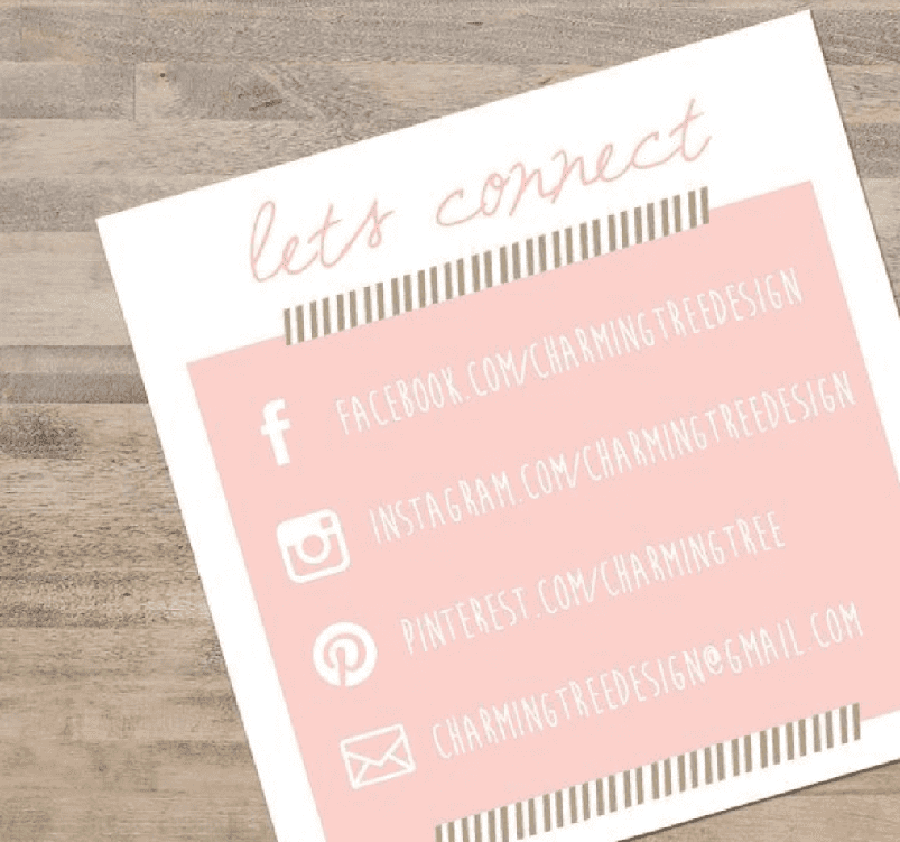 The main features of this business card are the social media icons and handles. The square shape mimics a vintage polaroid photo, which has been associated with Instagram from its beginnings.
For more inspiration on social media icons and handles, check out how to display instagram icons on a business card﹥
Designed by Ivy Designs for Saleular
A unique and eye-catching design for a business card looks like a cell phone contact book. This layout could be useful when you have a lot of social media sites to share.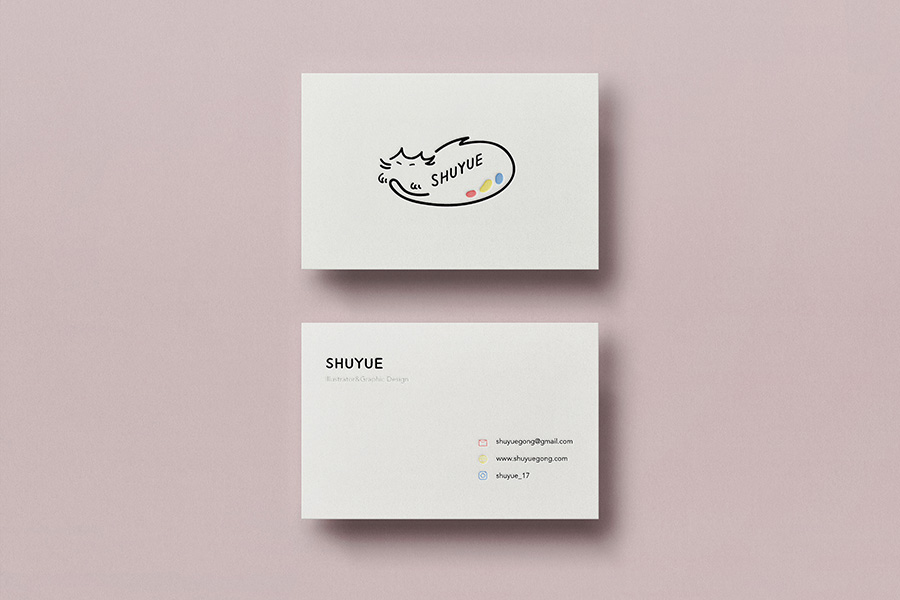 Designed by Shuyue Gong for personal branding
Sometimes there is only one social media channel that you use. A great way to highlight important contact information is with a simple, clean design.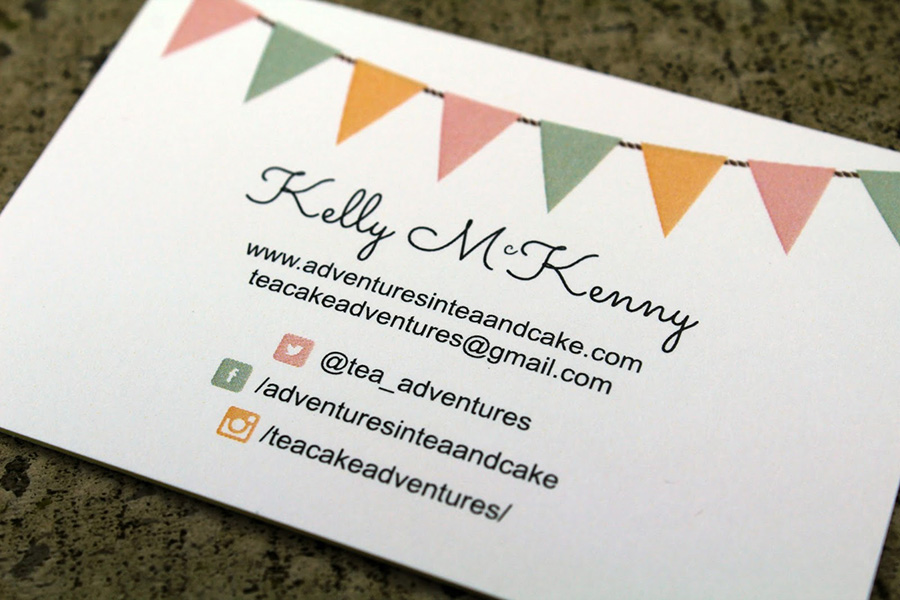 This design utilizes multiple colors, but retains the brand image. Each icon is differentiated by a color that matches the logo, instead of their typical colors.
This keeps the design consistent while also making sure the social media icons are recognizable to the recipient.
Get Social With Your Business Cards
We've spoken before about the key things you need to consider when designing your business card and why we believe that if you haven't added your social media handles on them, you might be missing out on the opportunity to get an extra source of traffic and visibility.
Ready to pack your design with the best social media icons?